The good weather has arrived! Along with the arrival of May we have been able to welcome the hot and sunny days on our Mediterranean island. And the good weather has made us start thinking about our beautiful beaches. How lucky we are to live in Mallorca and enjoy its spectacular scenery of white sand beaches and the turquoise sea?
Hotel Ca'n Bonico is located in the southeast of the island, in the village of Ses Salines. We are very lucky to find ourselves in one of the most beautiful areas of Mallorca, surrounded by the most stunning beaches.
Today we would like to tell you more about two stunning pristine beaches near Ca'n Bonico: Es Carbó & Es Caragol
Es Carbó is located almost 1 kilometre away from Colonia de Sant Jordi, in front of the islet of 'na Molina' and is one of the few undeveloped sandy areas that remains in this area.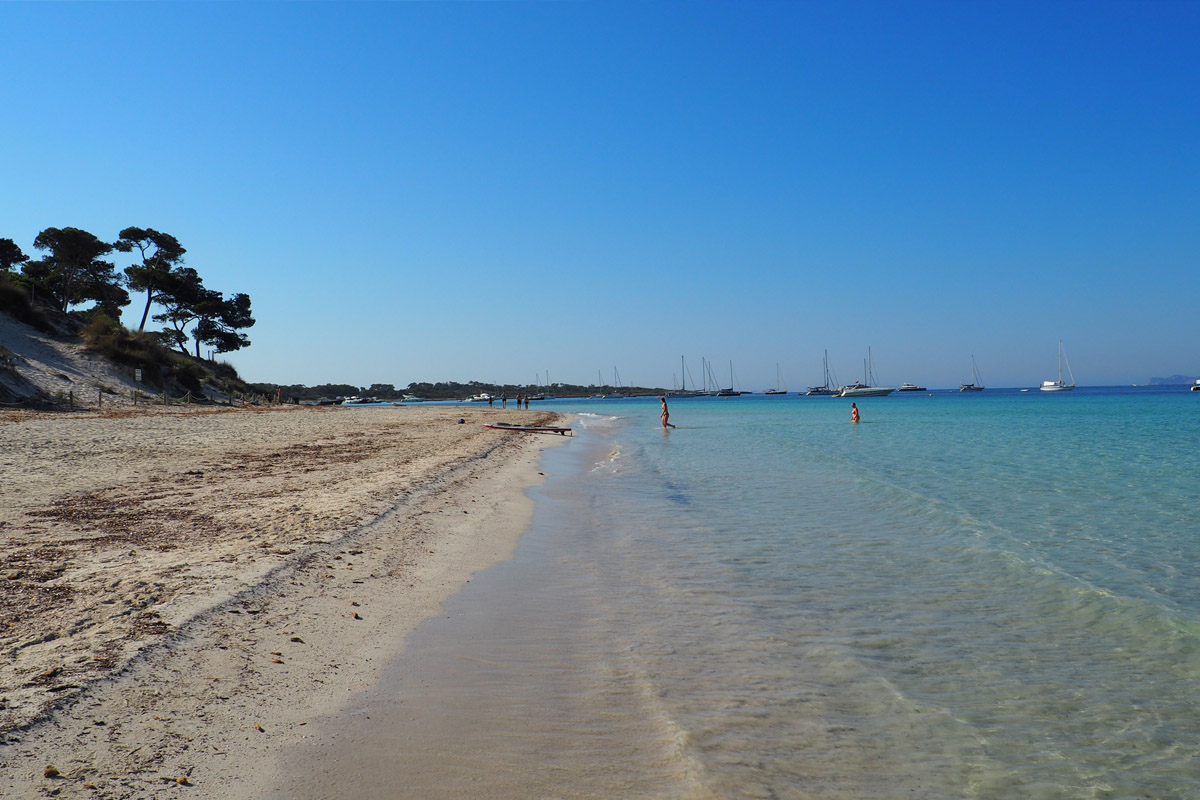 The only way to get to Es Carbó is by walking from Colonia de Sant Jordi or by boat, so it is a little frequented beach. An afternoon of absolute disconnection in this paradise of white sand and turquoise waters, could be an ideal day-plan during your stay at Hotel Ca'n Bonico!
Es Caragol is a very isolated virgin beach located 2 kilometres from the lighthouse of Ses Salines. You can park at the lighthouse and take the walk to the beach.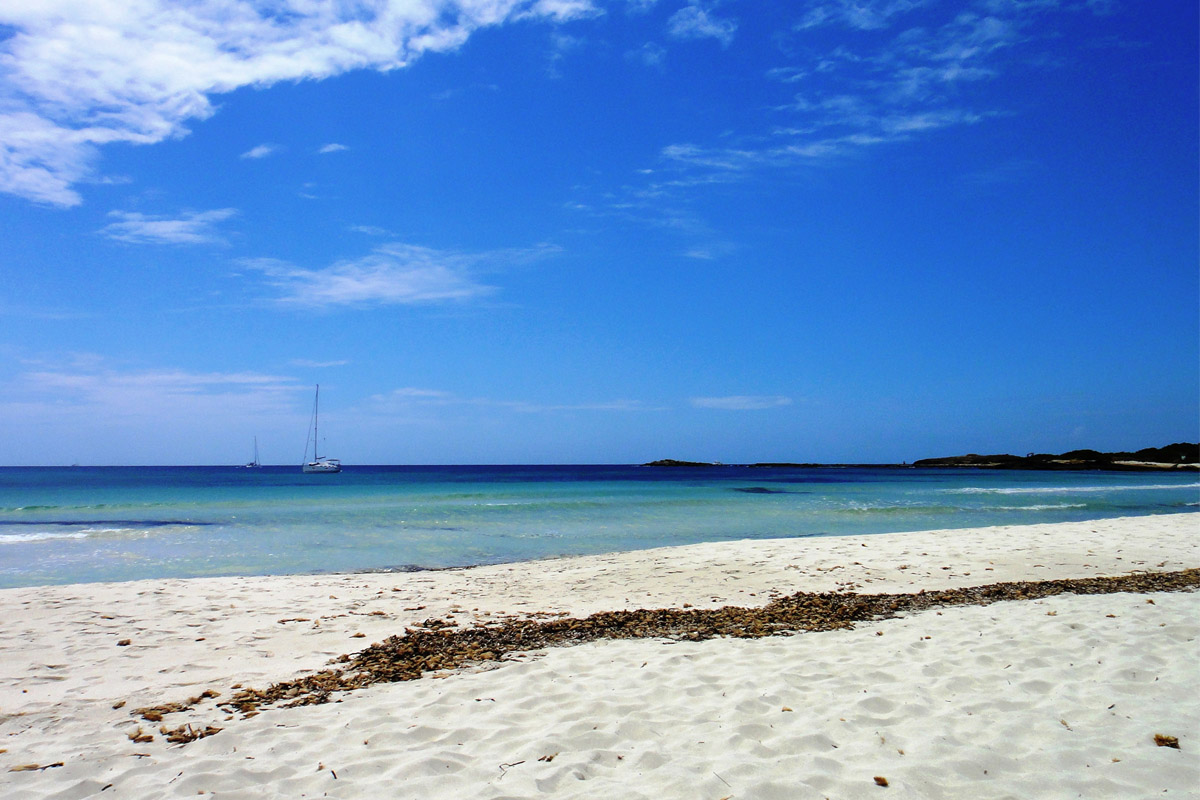 Its location away from all urbanization and its accessibility (only by foot or by sea) makes it another small untapped Mediterranean paradise that is worth visiting during your stay in our hotel in the southeast of Mallorca.
If you want to receive directions on how to get to these beautiful pristine beaches, do not hesitate to ask our reception team. We will be happy to help you!