The Southeast of Mallorca is a paradise of white beaches, spectacular bays and romantic coastal villages. The water here glimmers beneath the sunlight in a hundred shades of turquoise, perfect for sun worshippers who want to enjoy an authentic island experience. Now, we're taking you on a journey to discover our top 3 spots in the Southeast. Enjoy!
Es Pontàs
Es Pontàs is one of the most famous natural formations in the Med. This stone arch between Cala Santanyí and Cala Llombards is a definite 'must-do' on your Mallorca bucket list.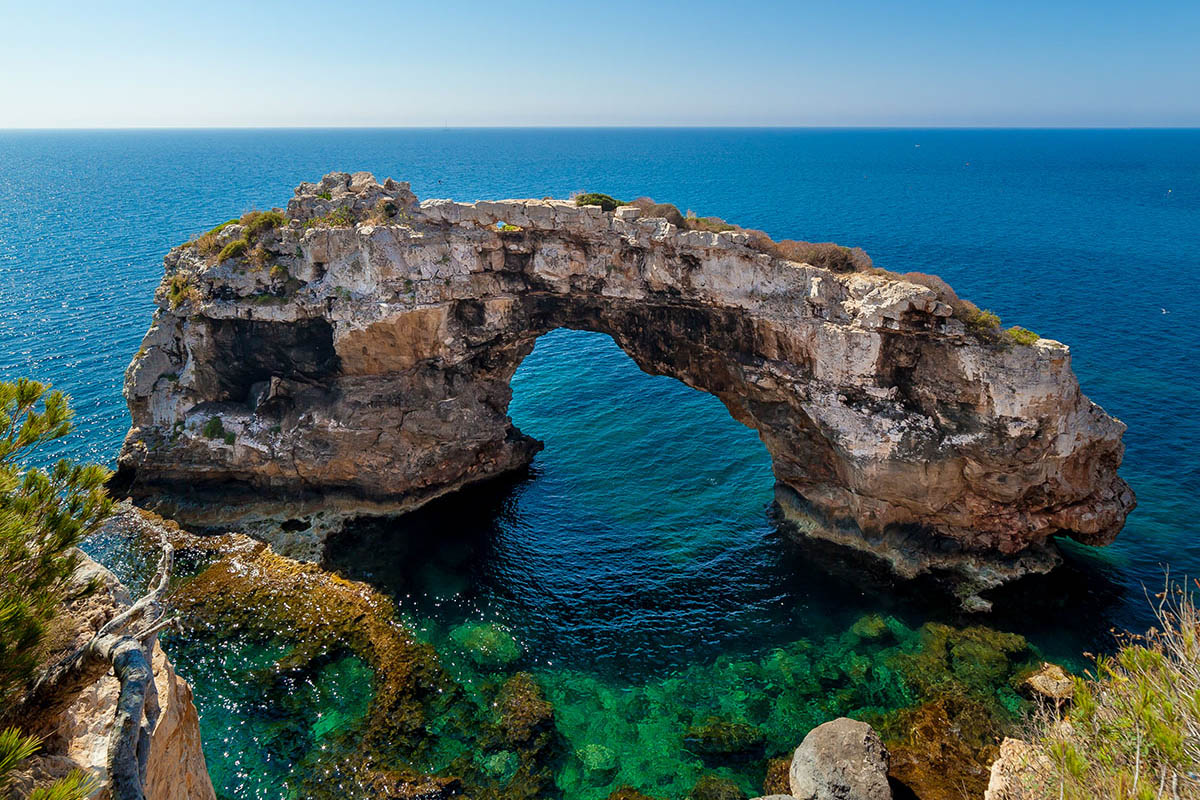 Make sure you have your camera with you when you arrive at the viewpoint. There's a bench here, from where you can marvel at the dance of the sunrays on the clear waters around the rock. Our favourite time of day to visit Es Pontàs is at sunset, when nature puts on its most spectacular show.
Cap de Ses Salines
One of the most popular and spectacular destinations in Mallorca's south is the lighthouse which is perched on the Cap de Ses Salines. Built in the year 1863, this architectural wonder is still in operation today, drawing visitors from across the island. The short hike up to the lighthouse offers you the chance to glimpse views of the crystalline waters and rocky coves that hug the shores here. Follow your visit up with a stop-off at some of the Med's most famous beaches, including Cala des Màrmols and Playa d'es Caragol.
Es Carbó
Whenever we close our eyes and envision the perfect beach, it's Es Carbó we see. 'Beautiful' doesn't even do this stretch of white sand justice. One of the things we love most about this beach is the untouched nature that surrounds – think sand dunes and pine trees that sway gently with the sea breeze. The waters off the beach are shallow, making it the perfect paradise for snorkeling enthusiasts and divers.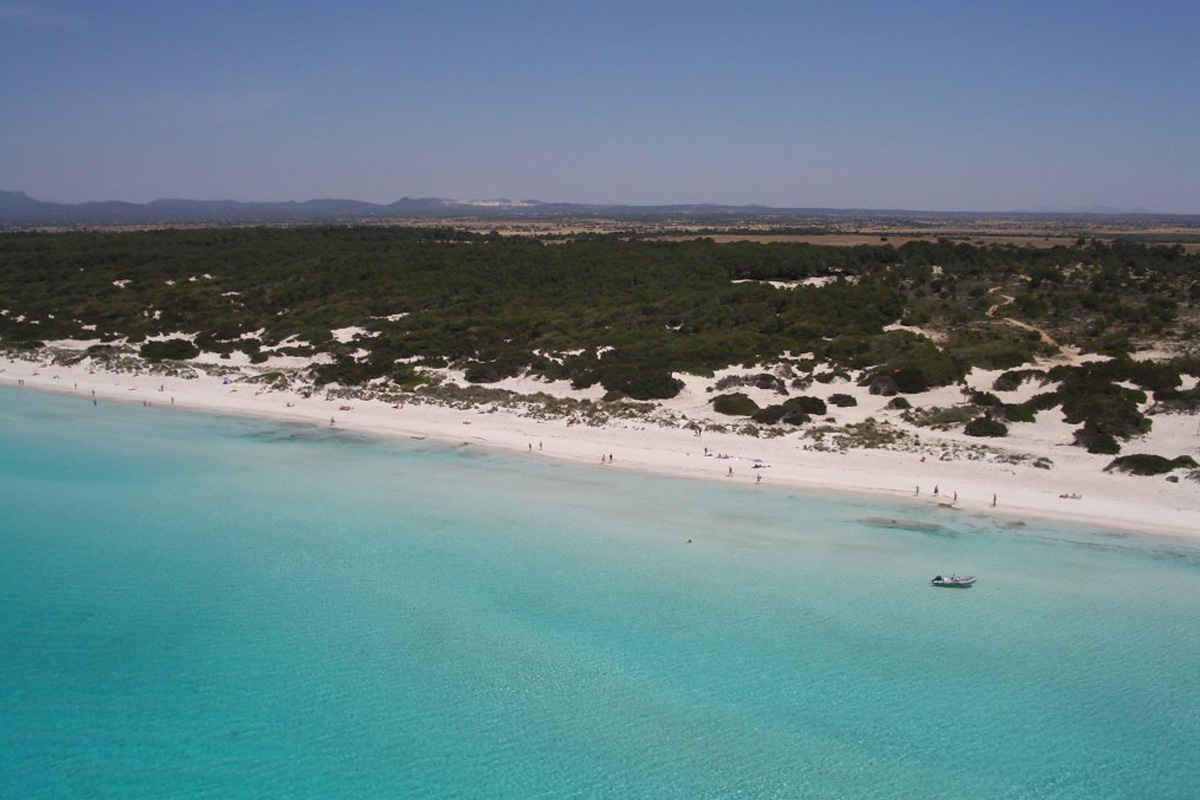 There are no amenities here, so make sure to bring everything you need for a relaxing day of sea, sun & sand. Another thing to note: Es Carbó is quite isolated, which means you'll need to walk a bit to get there. One the upside, this means you won't come across the usual summer crowds. We like to call this one of Mallorca's best kept secrets.
Your stay at Hotel Ca'n Bonico
Located in the centre of Ses Salines, Hotel Ca'n Bonico is the perfect starting point for your adventure in the south of Mallorca. Exuding charm and tradition, our beautiful boutique hotel is designed for maximum comfort and enjoyment. Will we see you this summer?