Have you ever wondered about what a perfect day will look like when you're staying at Hotel Ca'n Bonico in Mallorca's Southeast? Today we're here to make answer all your questions and offer you the perfect combination of a lovely day at the beach in one of the island's most stunning areas, followed by a relaxed afternoon at the pool.
Go explore the stunning beaches around us
One of the many perks of staying at Hotel Ca'n Bonico is that you will be staying in one of Mallorca's most beautiful areas known for its impressive Mediterranean beauty. Ses Salines is a little village close to the famous beach of Es Trenc, often known as Mallorca's response to the Caribbean. So, this is what you should be picturing: crystal clear water, white sand and a relaxed atmosphere.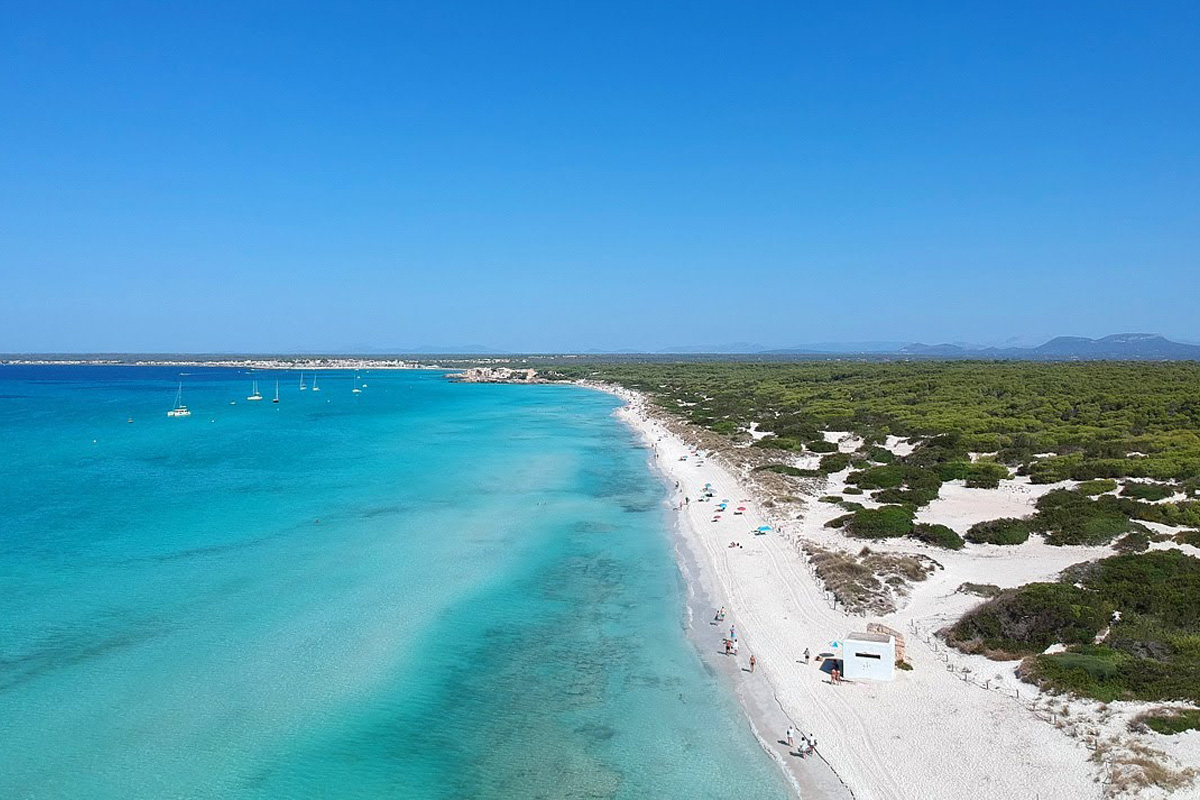 But not only Es Trenc will leave you speechless. Some of our favorite beaches in the area include the virgin beaches of Es Caragol and Es Carbó. Only reached after a long walk from Colonia de Sant Jordi or by boat, there are no services, nor facilities whatsoever, so you are up for a day surrounded by the island's natural scenery at its most authentic.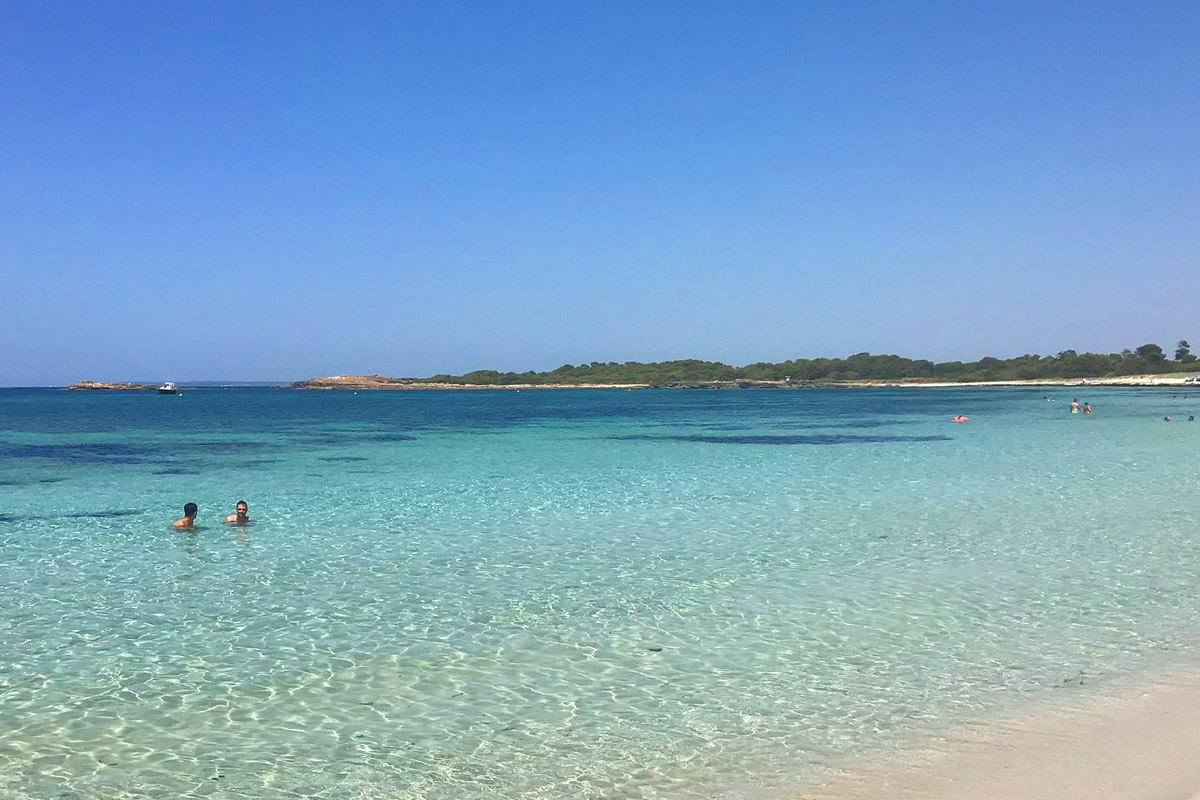 If you're up for a beach day but would like to rent a sunlounger and parasol and maybe even have a quick bite or cocktail at the beach, we'd highly recommend the beach known as 'Es Marqués', even though on the map it is actually called 'Playa es Molí de s'Estany'. It is the continuation of Es Trenc towards Colonia de Sant Jordi and it is easly reached by parking nearby Universal Hotel Es Marqués.
Relax by the pool at Ca'n Bonico
After exploring the beach, you will be tired and ready to slower the pace. You've probably heard that our building is the first one in the village of Ses Salines. We're proudly part of the town's history, making it very important for us to keep that charm even when we renovated the building to transform it into the lovely hotel it is today.
And Ca'n Bonico's gardens are actually a very important part of that uniqueness. Following traditional Majorcan architecture, the garden is the heart and soul of our boutique hotel. Tons of green, lemon trees and local plants will set you in the mood to lay back and relax by the pool right after having lunch or coming back from a long, warm day at the beach.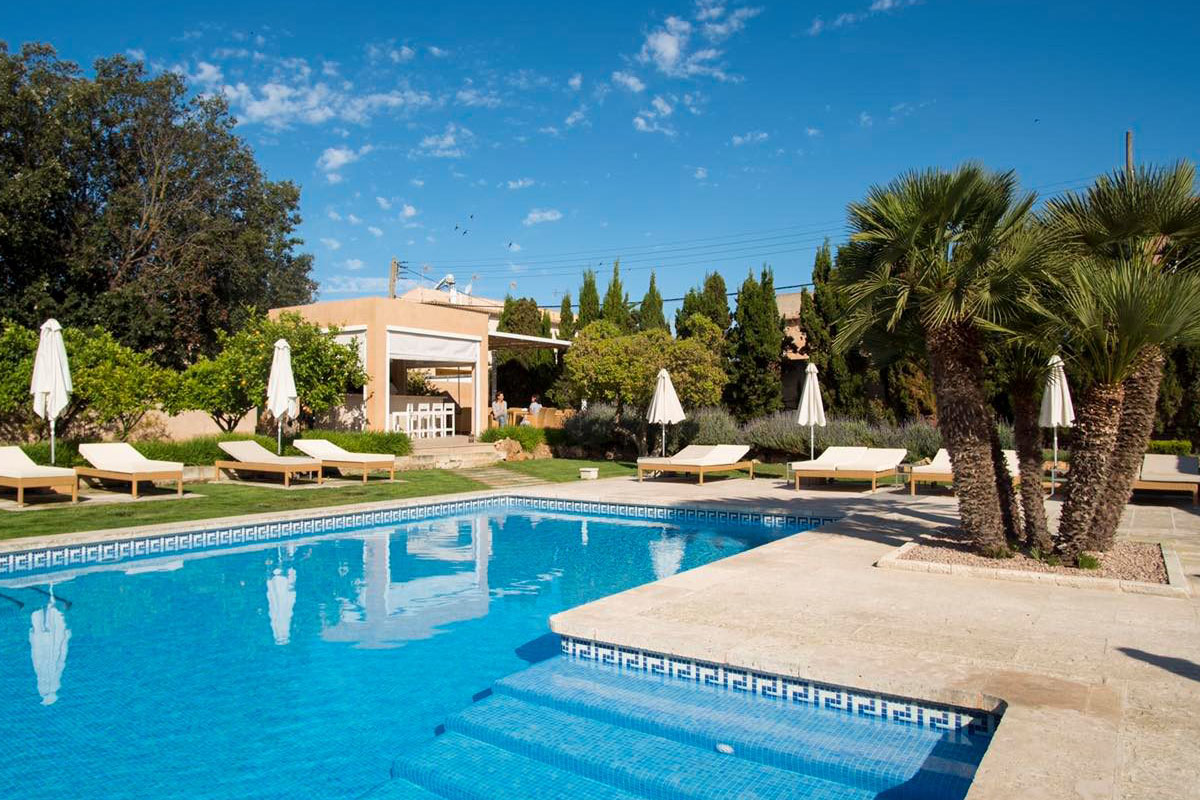 Use one of our sunloungers to let time stand still and slow down in order to re-energize in our facilities. There's a pool bar for you to make the most out of pool time too. Ready to be pampered?
We would be pleased to have you staying at Hotel Ca'n Bonico any time soon, so don't hesitate any longer and book your stay at hotelcanbonico.com.