There is one thing you need to know about Mallorca: it will leave you speechless no matter where you are. Mallorca is a stunning Mediterranean island with over 250 beaches and coves, a spectacular mountain range, an impressive natural landscape, magical villages and a lively capital city. There's no place like Mallorca. On this beautiful island you can have it all: idyllic beaches, sports, fun activities, festivals, a shopping experience, culture… Mallorca is an authentic gem of the Mediterranean attracting thousands of visitors every year.
And even though we firmly believe that you will find beauty anywhere you go in Mallorca, we do have you favourite area of the island.
Mallorca's Southeast: impressive nature and fun towns and villages
Mallorca's Southeast is one of its most popular areas due to the big amount of impressive beaches you will find in this area. Home to the world-famous beach of Es Trenc and other hidden gems like Es Caragol, Es Carbó or the Natural Park of Mondragó, Mallorca's Southeast definitely holds some of the island's most authentic charm.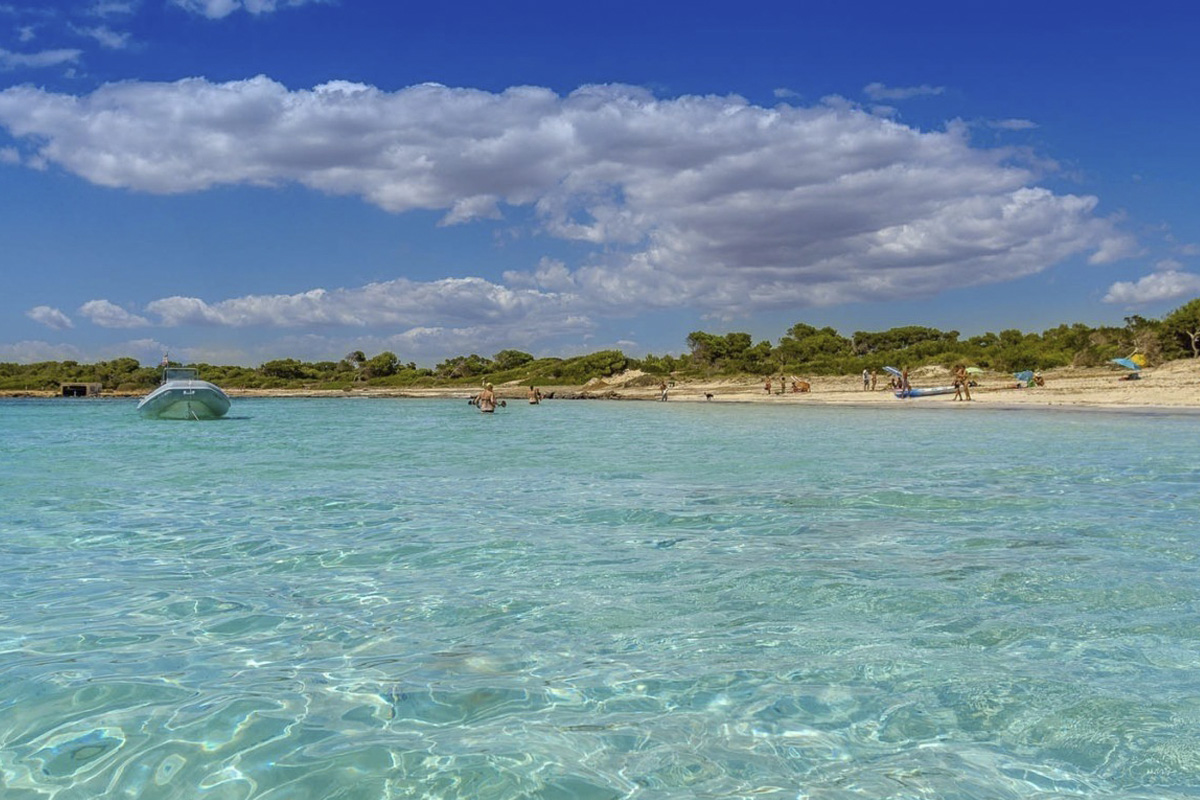 Towns and villages in Mallorca's Southeast
When staying or visiting Mallorca's Southeast you will not only find breath taking beaches to spend the day and fall in love with the colours of the Med. You will also find a list of charming towns and villages to visit and experience the most authentic Mediterranean lifestyle. Some of the most popular towns and villages in Mallorca's Southeast area: Santanyí, Campos, Colonia de Sant Jordi and Ses Salines, home to Hotel Ca'n Bonico and home to a main attraction of the area: Cap de Ses Salines, one of Mallorca's most well-known lighthouses.
Best restaurants in Mallorca's Southeast
As you can probably imagine, there are plenty of restaurants to visit when exploring the southeastern area of Mallorca. One of our favourite restaurants in the area is Cassai. Cassai stands for tapas, fresh fish and Mediterranean dishes, in addition to first-class cocktails and a unique setting in Ses Salines. Another must on our list of restaurants in the area of Hotel Ca'n Bonico is Casa Manolo: the go-to restaurant for Spanish cuisine in Ses Salines, known for its unique fish tapas and homemade ice creams. For a rather trendy, laid-back beach experience we'd highly recommend you to visit 5illes, a fun 'chiringuito' located at the beach, 'Platja dels Estanys'. Last, but not least, 'Sal de Cocó' is another great restaurant to visit in Mallorca's Southeast, overlooking the harbour at Colonia de Sant Jordi. Friendly attentive, eager and superbly fresh seafood.
If you're looking forward to enjoying a holiday in Mallorca's most beautiful area, we will be pleased to welcome you at Hotel Ca'n Bonico this season.