We love everything about Mallorca. We must say it is very easy to love: stunning beaches and coves, beautiful towns, a breath-taking mountain range and lovely weather. Mallorca, you're just wonderful! 
It doesn't matter when you are thinking about planning to visit our Mediterranean island, one thing is for sure: you will come back! 
And today we would like to share some valuable tips about where to see the most beautiful sunsets in Mallorca. 
Best sunsets in Mallorca 
Sunsets in Mallorca are a wonderful example of the Mediterranean beauty. For a few minutes the sky fills with all different colors going from blue to red. Experiencing a sunset in Mallorca is just one of those 'WOW-moments' you don't want to miss. 
If you're wondering where to go to see some of Mallorca's most beautiful sunsets, these are our recommended spots:
Na Foradada viewpoint: the most beautiful sunset in Mallorca
Located on Mallorca's North-western coast, the Na Foradada viewpoint definitely has something special to it.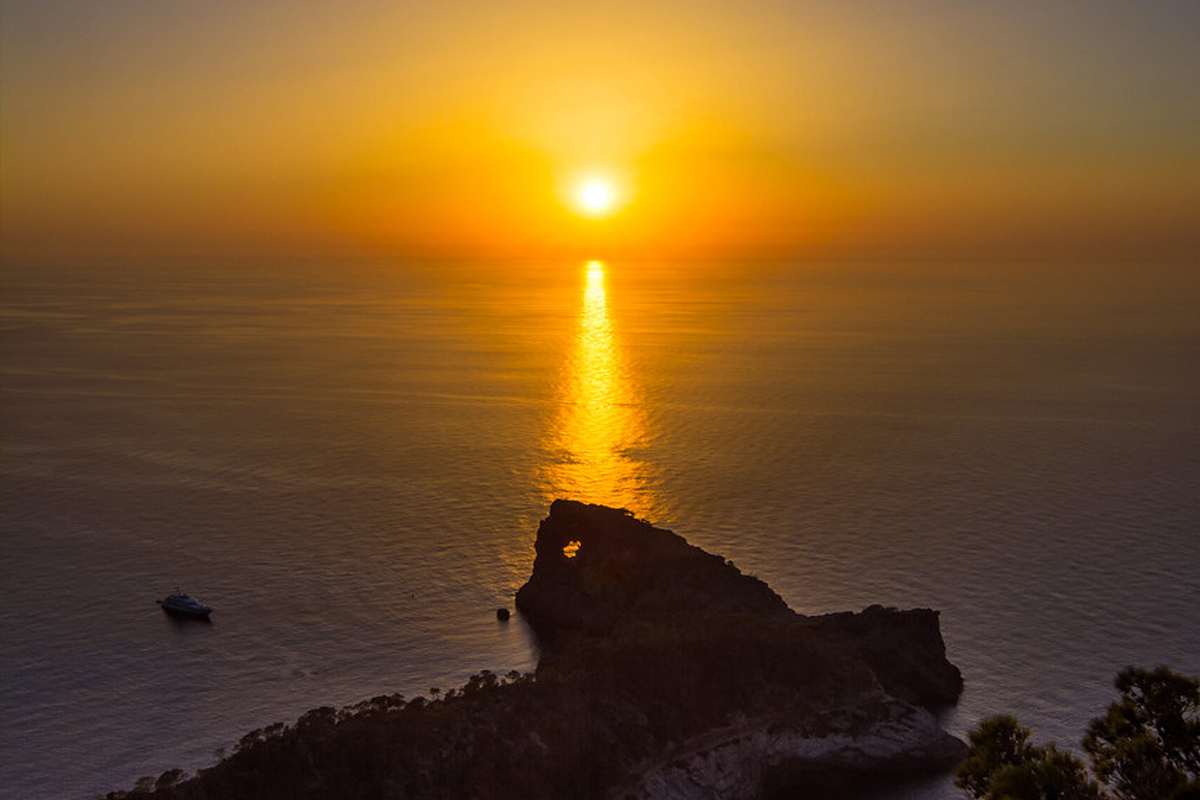 Located on a small peninsula it gives you a dramatic view of the coastline and the sea.
Torre de Ses Ànimes: sunset and nature 
Located in the southern area of the Tramuntana mountain range, Torre de Ses Ànimes is an ancient watchtower dating back to the 16th century.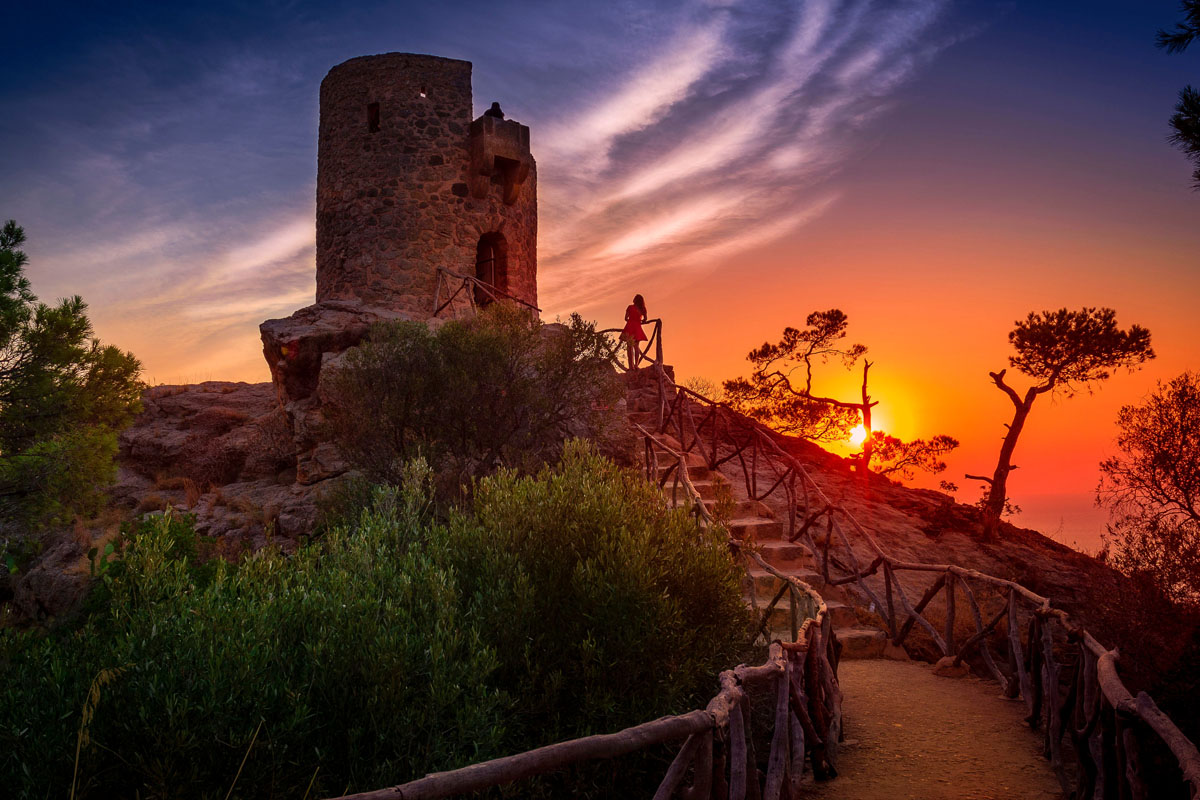 Surrounded by wild nature and with views of the Mediterranean sea, it's one of those viewpoints you won't get tired of! 
Cap de Formentor: the most northern spot on the island
Located about 20 kilometres from Port de Pollensa, the Formentor lighthouse give you the most stunning views over the coast and the Serra de Tramuntana, as this is the point the mountain range slowly dips into the sea. Just WOW!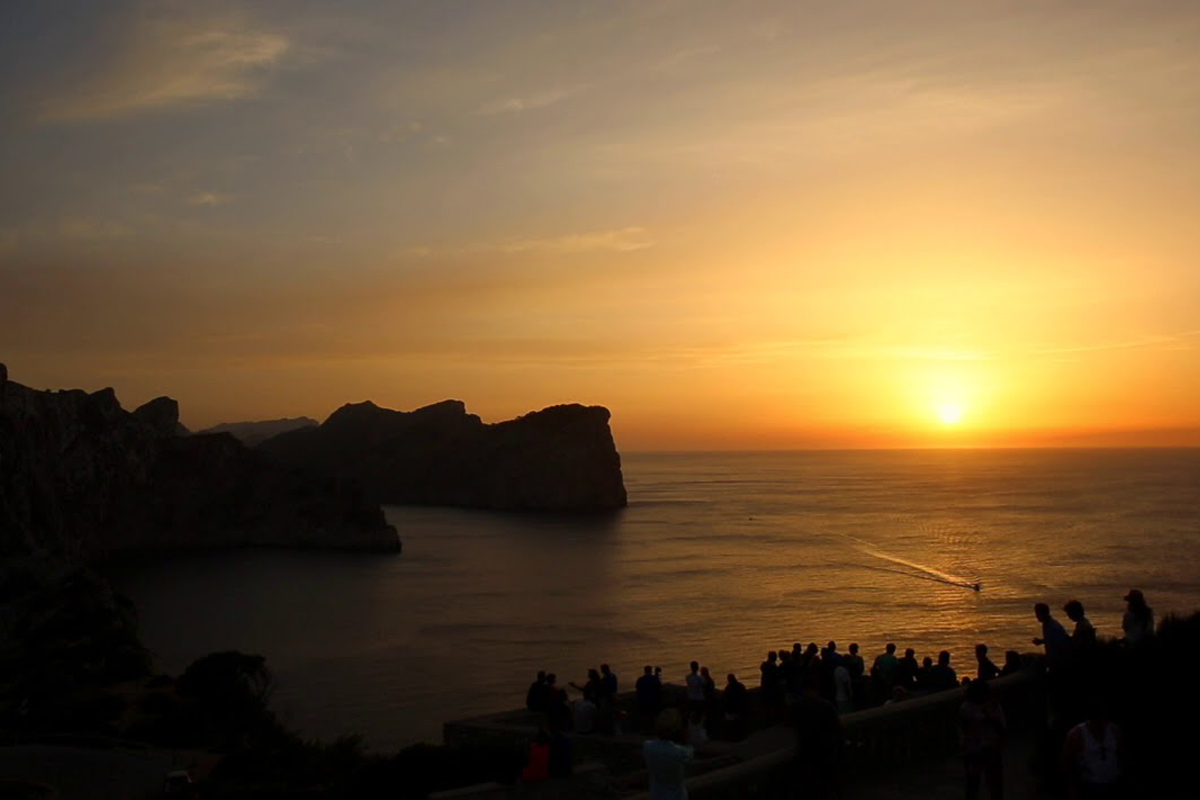 There are many other viewpoints and beautiful spots to watch the sunset, let us know which one is your favourite by messaging us on Facebook or Instagram!