As you already know, Mallorca is a natural paradise with a stunning landscape that makes anyone fall in love. Spending a day at the beach is one of the musts that should be on your bucket list if you're visiting this beautiful island that has more than 250 beaches and coves distributed from north to south and from east to west. At Hotel Ca'n Bonico we are very lucky to be located in the southeast of Mallorca, an area known for its impressive coves and white sand beaches.
Today we have decided to make a list of the coves in the area that we like the most in order to help you organize your holiday schedule!
The best coves Mallorca's southeast
Do you feel like taking a dip in the crystal clear waters of the Mediterranean? This guide with the best coves in the southeast of Mallorca is just what you need.
Cala Llombards – cliffs, turquoise waters and nature
Just 10 minutes from our hotel, you will find Cala Llombards, a cove that meets the end Torrent of Son Amer. Surrounded by cliffs in a natural environment of fine white sand, this cove houses an incredible viewpoint, Es Pontàs, from where you can enjoy the incredible sunsets of the southeast of Mallorca.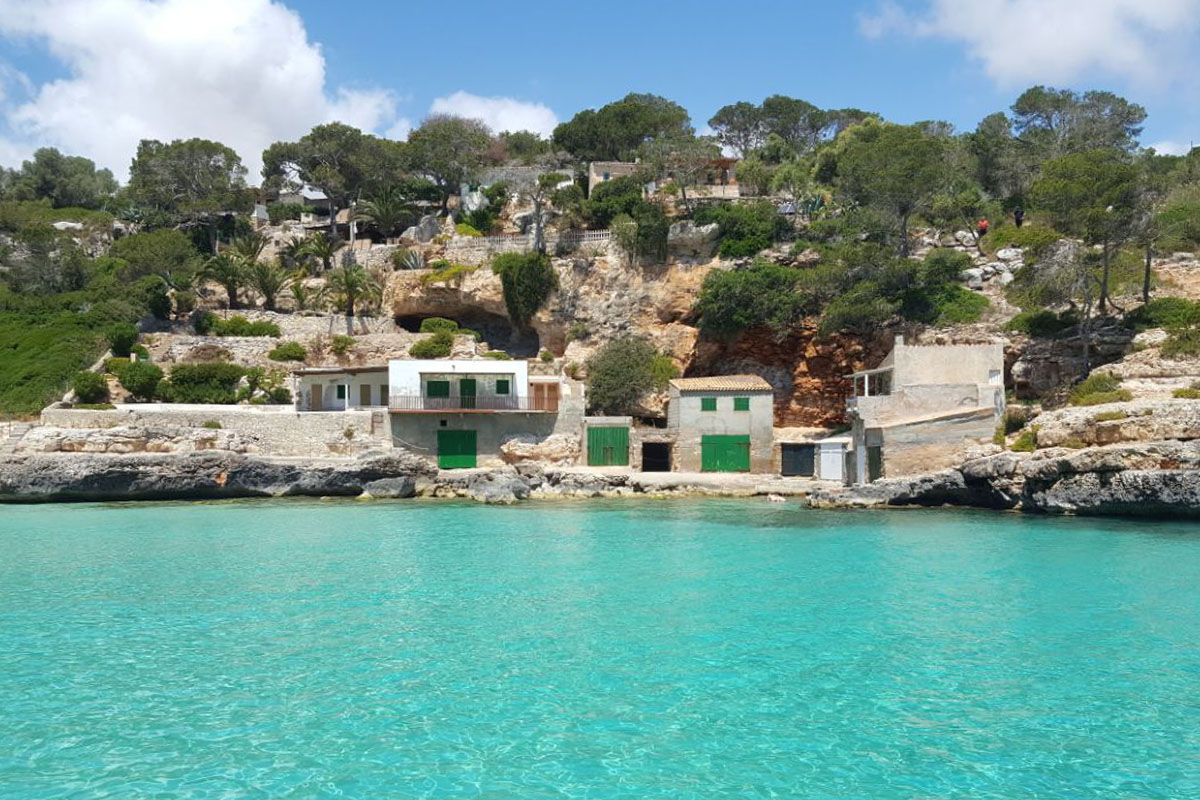 Cala Màrmols – virgin cove in the southeast of Mallorca
Cala Màrmols has a very special characteristic: it is a virgin cove that can only be accessed by boat or by taking a small excursion to get there on foot. Located about 20 minutes from our hotel, there are several options to get to this magical corner, from the Ses Salines Lighthouse or from Cala s'Almunia, where you will find two talaiotic sites on the way. An experience for a great reward: paradise.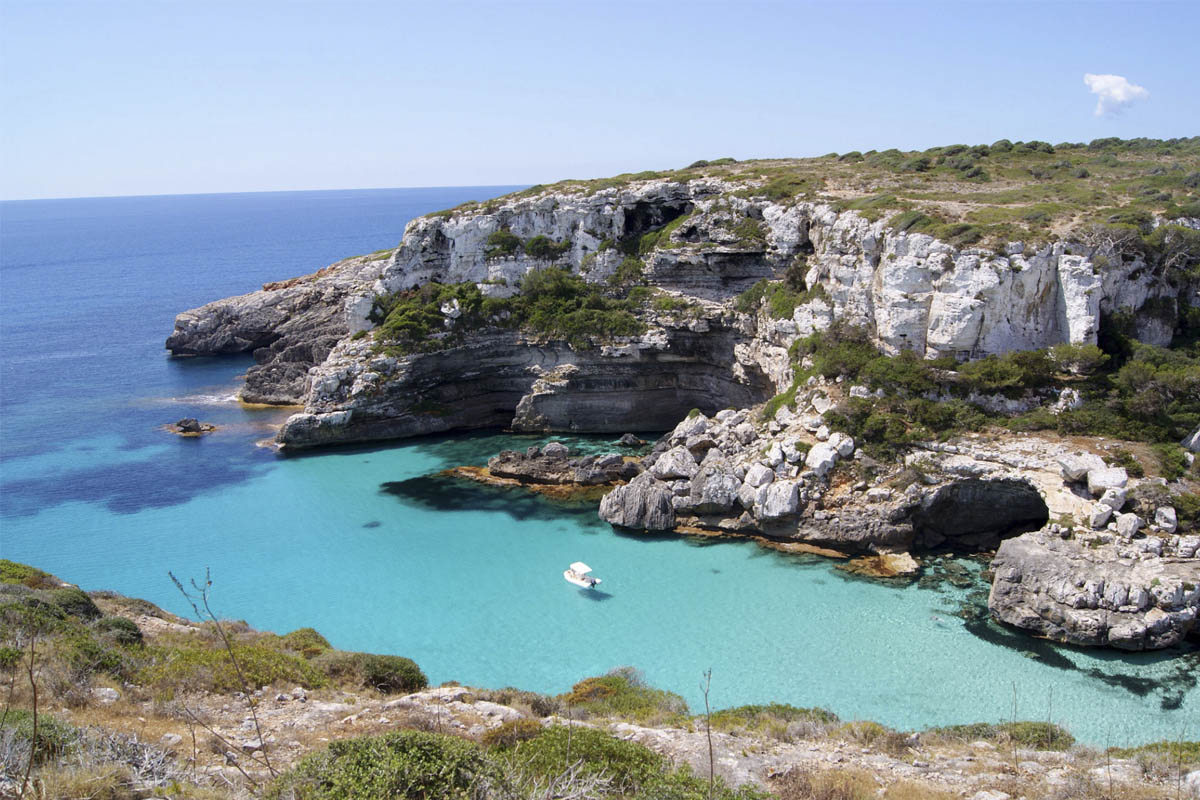 Cala s'Almunia – the favorite place for instagrammers
Along with Caló d'es Moro, Cala s'Almunia is probably the cove you've seen the most on Instagram when looking for idyllic landscapes in Mallorca. 9.8 kilometers from our hotel, Cala s'Alumnia is the result of the sea waves hitting the rocks over the years. It also has a small sandy area. It is a great place for diving because it hides little treasures underwater.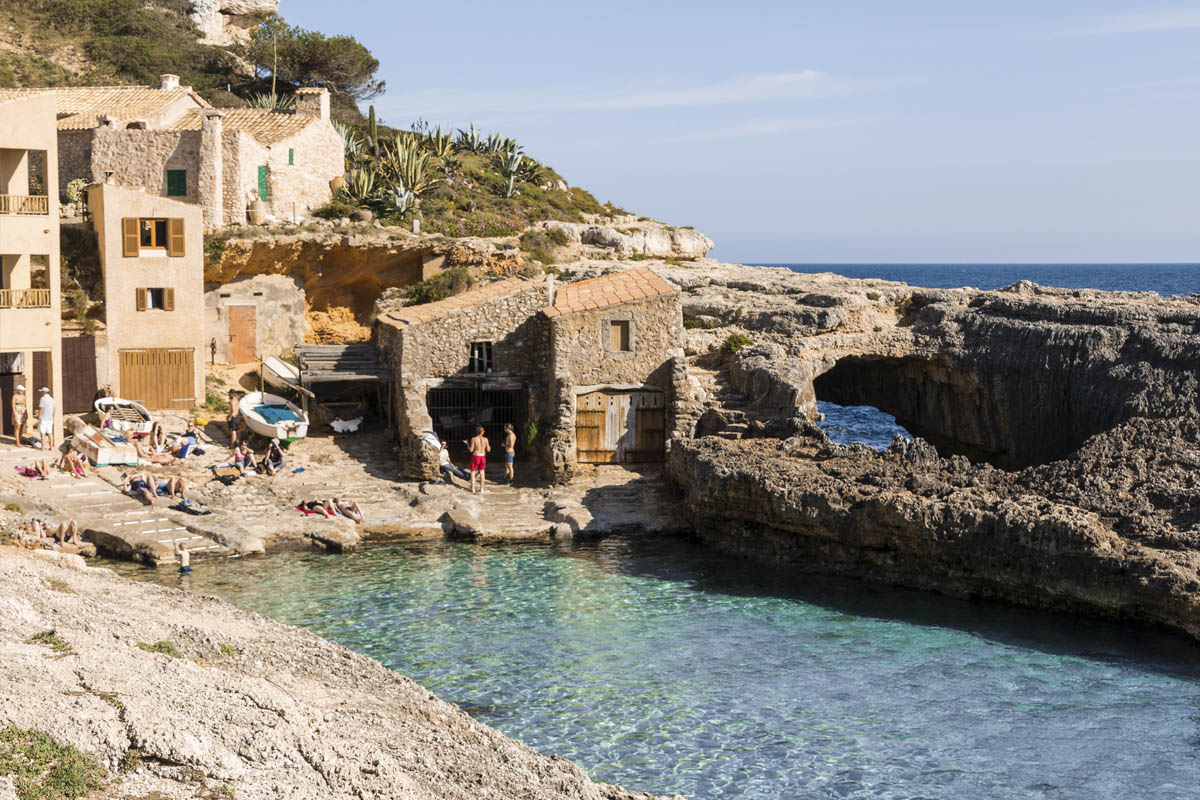 Cala en Tugores – Mediterranean nature at its most authentic
This virgin cove is located between the Ses Salines lighthouse and Colonia de Sant Jordi, fifteen minutes from Hotel Ca'n Bonico. The spectacular shades of turquoise and blue will be waiting for you. This cove is absolutely perfect to enjoy a day of peace and tranquility.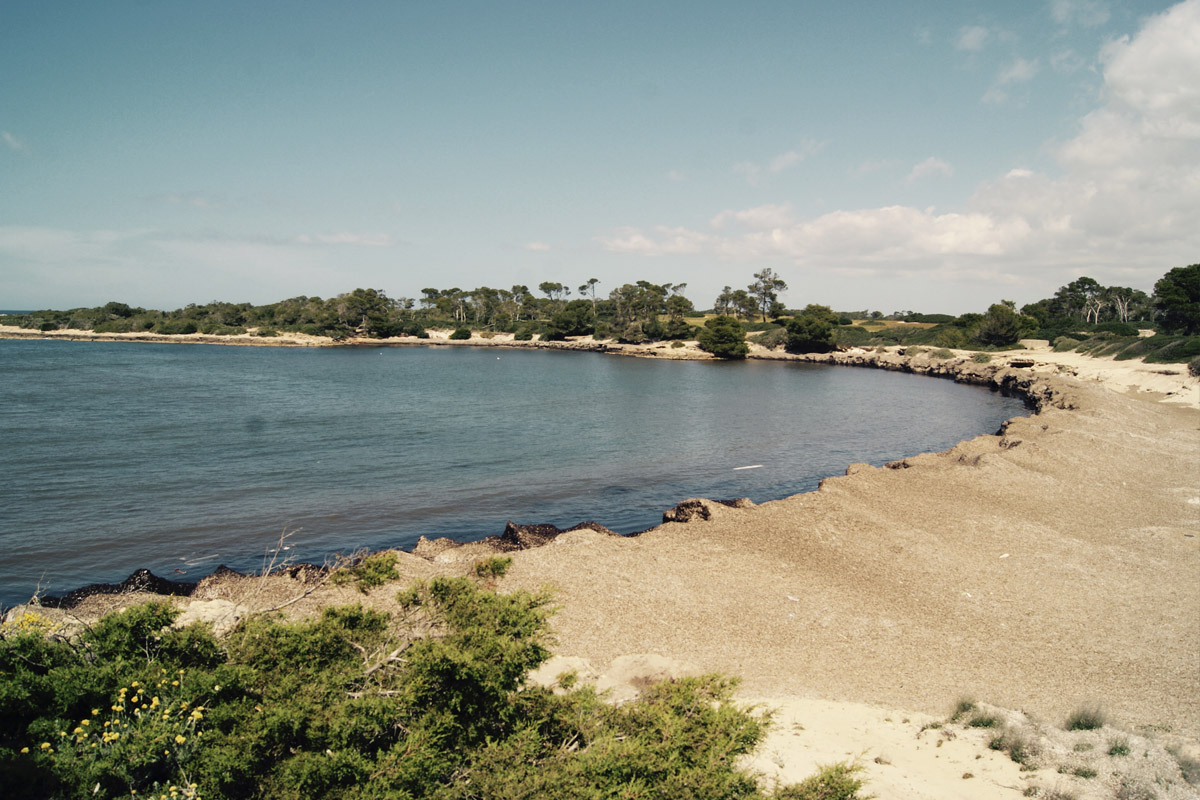 Featured image: playasbaleares.com