The beautiful Mediterranean island called Mallorca is a nature lover's paradise. Combining an impressive mountain range and kilometres of blue and turquoise water, it's no surprise that Mallorca has the ability to make anyone visiting it fall in love at the first sight. And if you happen to be staying in Hotel Ca'n Bonico, you will be staying in one of the most stunning areas of the island, home to breath-taking beaches and coves.
Beaches and coves in Mallorca's Southeast
With almost 300 beaches boasting natural beauty, it is not an easy task to recommend just a few of them. But, lucky for you, the area surrounding Hotel Ca'n Bonico – Mallorca's Southeast -, is known for being home to some of the most famous beaches on the island. This is our selection of the best beaches and coves in the south-eastern tip of Mallorca.
Es Trenc – Mediterranean dream
No visit to Mallorca is complete without visiting Es Trenc. Also known as Mallorca's answer to the Caribbean, Es Trenc is what dreams are made of: white sand, shallow water and a relaxed atmosphere for nature lovers.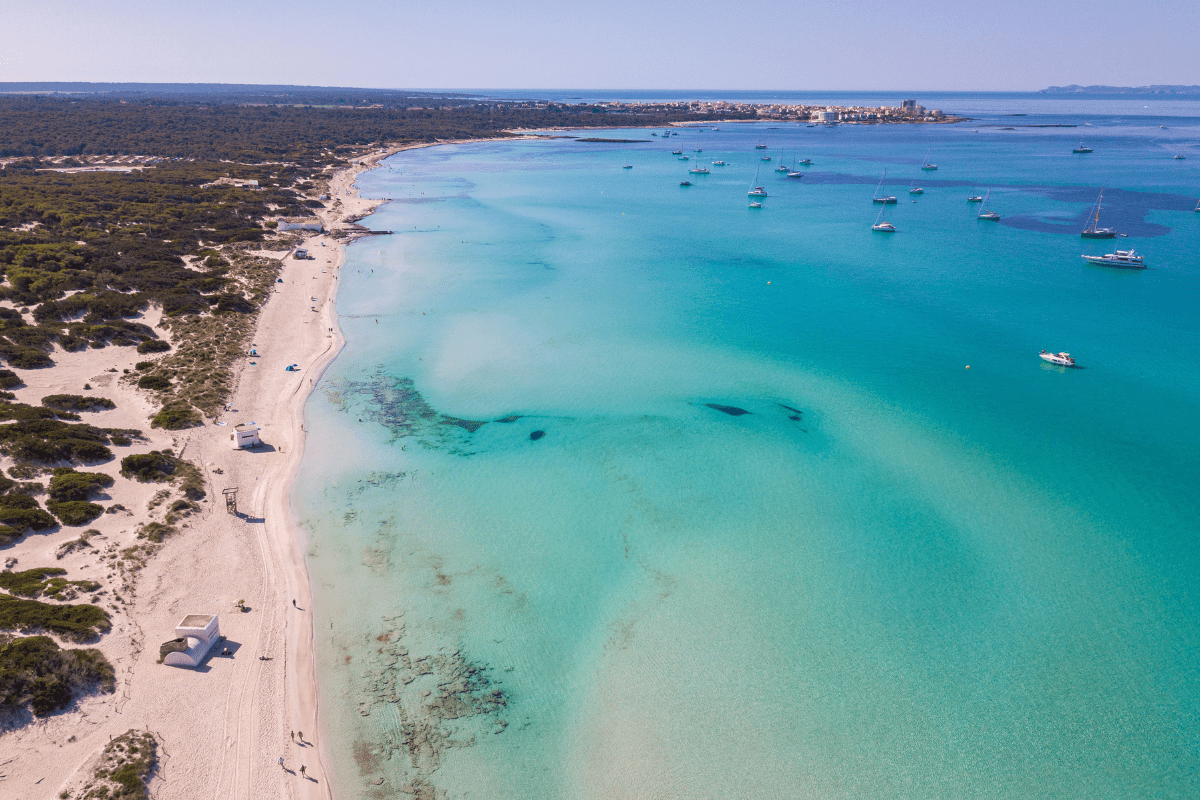 Es Carbó and Es Caragol – virgin nature
Due to the difficult access (Es Carbó and Es Caragol can only be reached by boat or after a long walk), these two virgin beaches with azure water and a natural setting like no other. If you're looking for some peace and quiet, these are the beaches you need to be visiting.
Cala Mondragó – unspoiled beauty
Located inside the Natural Park of Mondragó, Cala Mondragó is a must on any traveller's bucket list. This Blue Flag beach can be found in between two rocky outcroppings boasting pristine water. It is also pretty popular for snorkelling!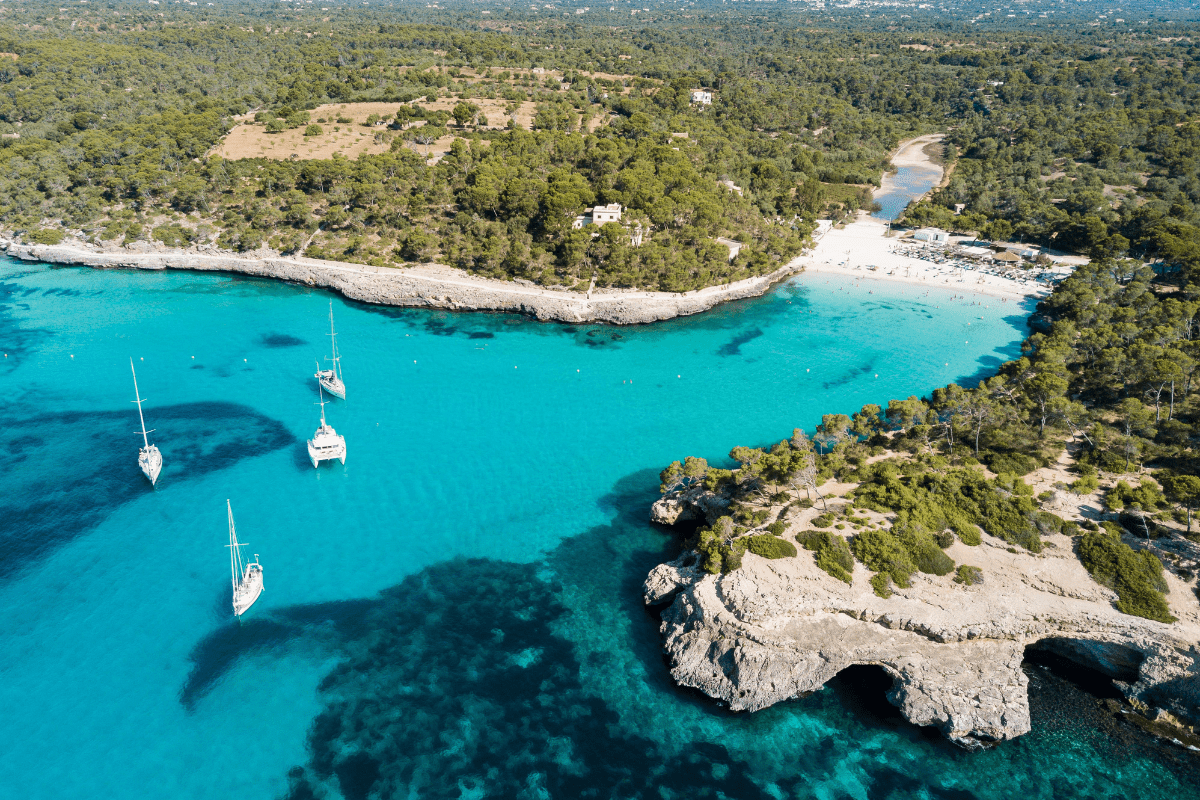 Caló des Moro – picture perfect
If you've seen Mallorca on Instagram, you've probably seen Caló des Moro. At this idyllic beach there's no services, nor equipment available to rent, so it's all about you, the sea and the sand.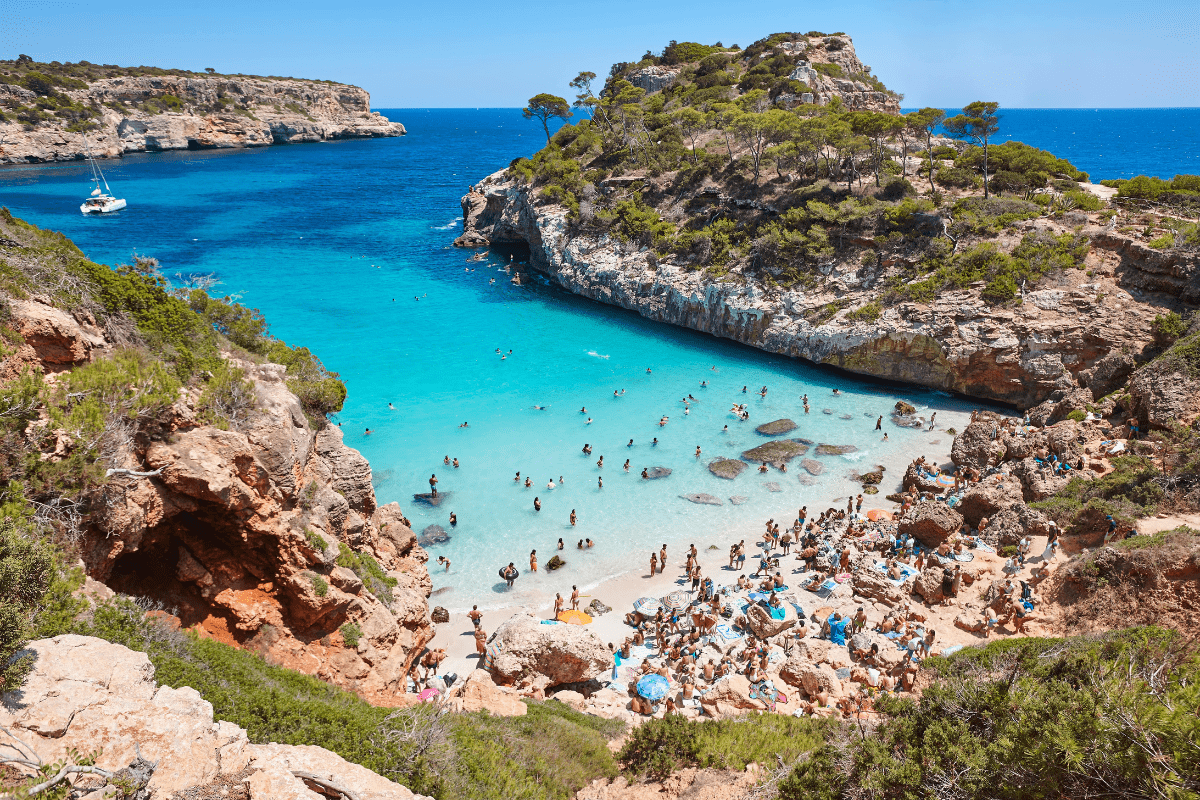 Cala Llombards – dreamy cove
This narrow, but beautiful beach is a lovely spot for a Mediterranean swim. You can either stay at the beach of find your place on a rocky cliff among pine trees to live the authentic Majorcan experience.
Whatever beach you're looking forward to visit, our team at the front desk will be pleased to give you directions to get there!