The way to the heart is through the stomach. Or so they say. Chefs and romantics aside, even the most rational scientists believe that love and food produce dopamine, that chemical released in the brain that makes you feel warm and fuzzy. And really, what is better than going out for dinner with someone you love or someone you are falling in love with?
So you've got your date, butterflies in your empty stomach, and all you need is the perfect place to savour delicious food and delectable company. Where better than Mallorca, the ultimate island paradise? Here are some of our favourite restaurants to make your taste buds—and your emotions—run wild.
Cassai in Ses Salines – Southeast Mallorca
If you're staying with us at Ca'n Bonico, you already have a beautiful setting. To heighten those feelings of passion at dinner, we've got just the place: Cassai in Ses Salines, just a minute's walk from our hotel.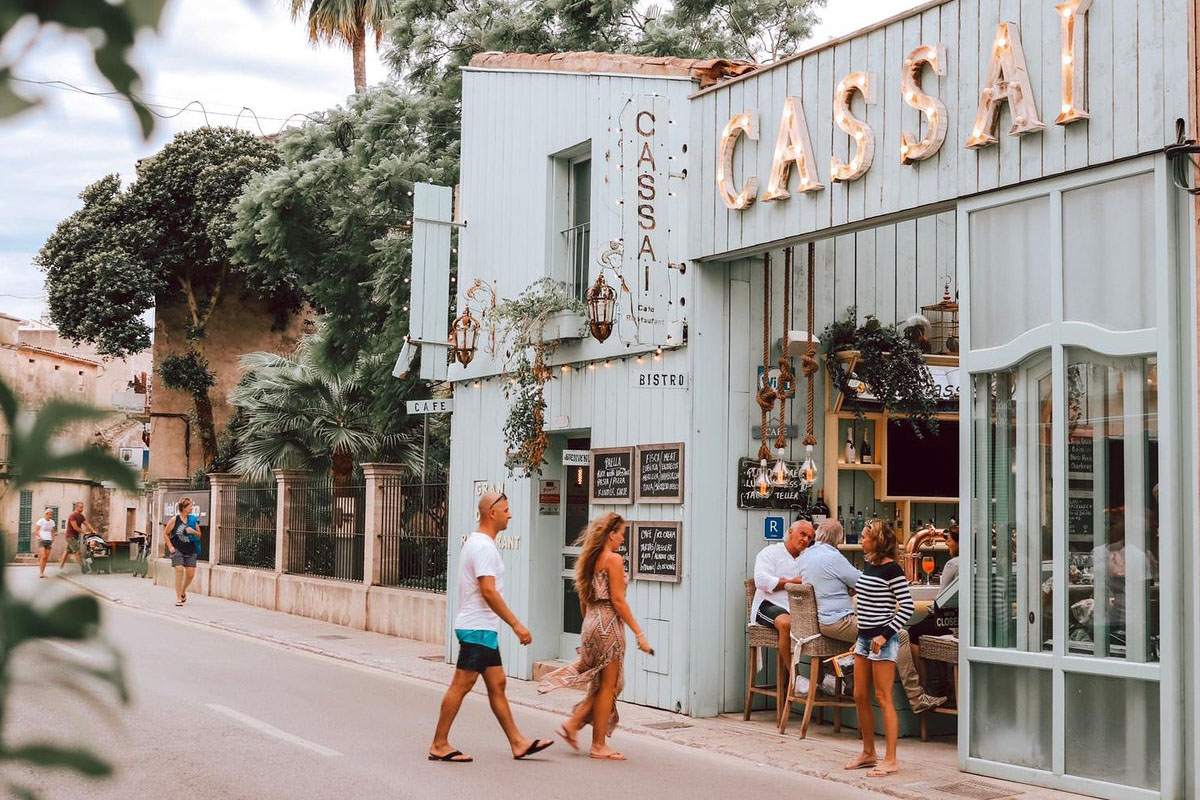 Here you can enjoy a delicious fusion of traditional and avant-garde Mediterranean cuisine in a 300-year-old Mallorcan house where the rustic courtyard is ideal for an intimate candlelit evening. You could start with a chilled glass of cava or a cocktail before indulging in fresh fish, meat, or something light like sushi and sashimi before sharing a dessert. And our hotel is just a very short walk away.
Port Petit in Cala d'Or – Southeast Mallorca
Want Mediterranean fine dining with sea views to impress your date? Head to Port Petit at Cala d'Or marina where you can relish creative gourmet cuisine and fresh seafood with a French influence. Enjoy the atmospheric port-side location on the open-air terrace while you share a bottle of wine from the restaurant's vineyard. Although some people advise against ordering lobster on a first date, we say that rules are made to be broken. And the lobster here, sauteéd in lime butter, with creamy risotto and black garlic emulsion, is a simpler choice. There's also fresh fish from the market, lamb confit, and chateaubriand on the menu. Bon profit and bon appetit.
La Fortaleza in Cap Rocat – Bay of Palma
Somewhere else we'd eat in a heartbeat is at this two "Sol Repsol" restaurant housed within the walls of Cap Rocat, a secluded yet spectacular sandstone hotel that was once a fortress. In summer, the restaurant moves to the candlelit rooftop with views of the bay.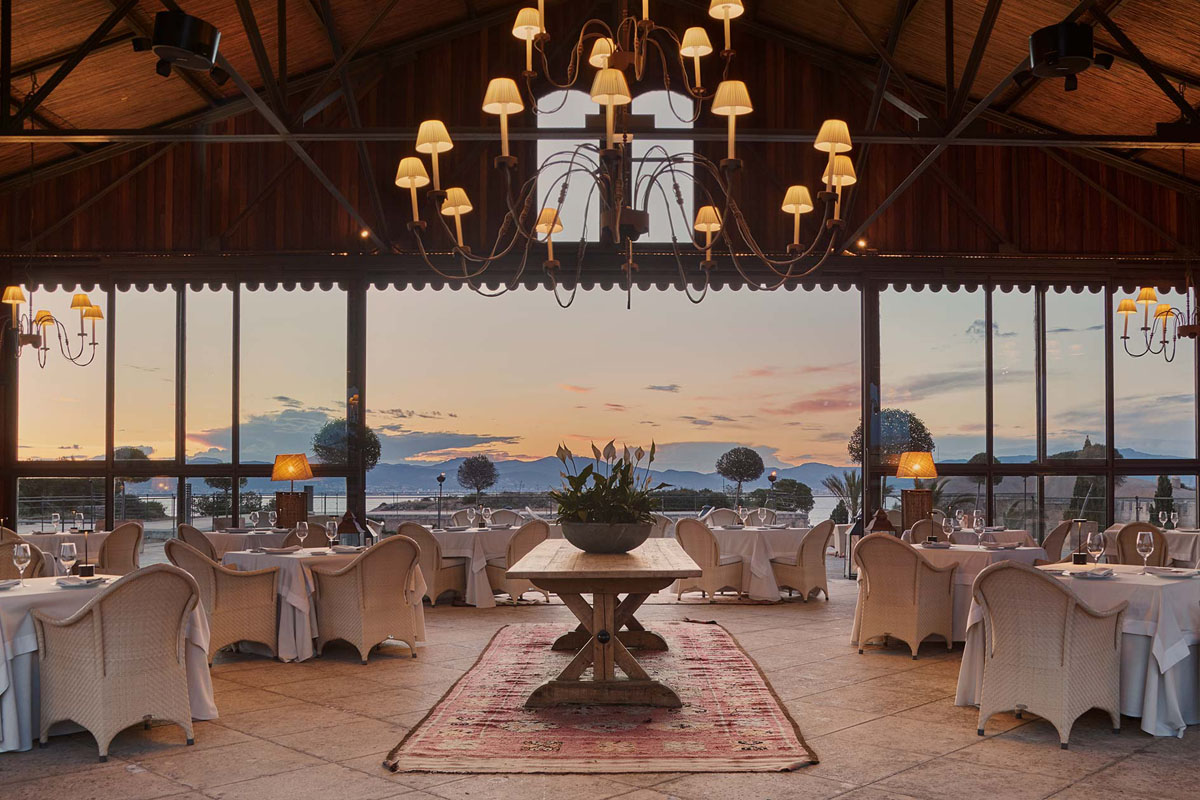 Sip on a welcome cocktail here or, in the winter months, inside with a crackling fire, perhaps to the sound of a Spanish guitar. Chef Víctor García calls his culinary concept "a journey to the heart", a Mallorcan-inspired tasting menu made with local products and washed down by plenty of local wine. Atmospheric and otherworldly.
Fera Palma – Central Palma
Down a narrow street off Jaume III, you'll find Mediterranean-Asian cuisine at its finest. Fera Palma offers tasting and à la carte menus that fuse Japanese flavours with seasonal Spanish ingredients. Reserve an al fresco table in the pretty garden or hide away in cosy spaces like the library.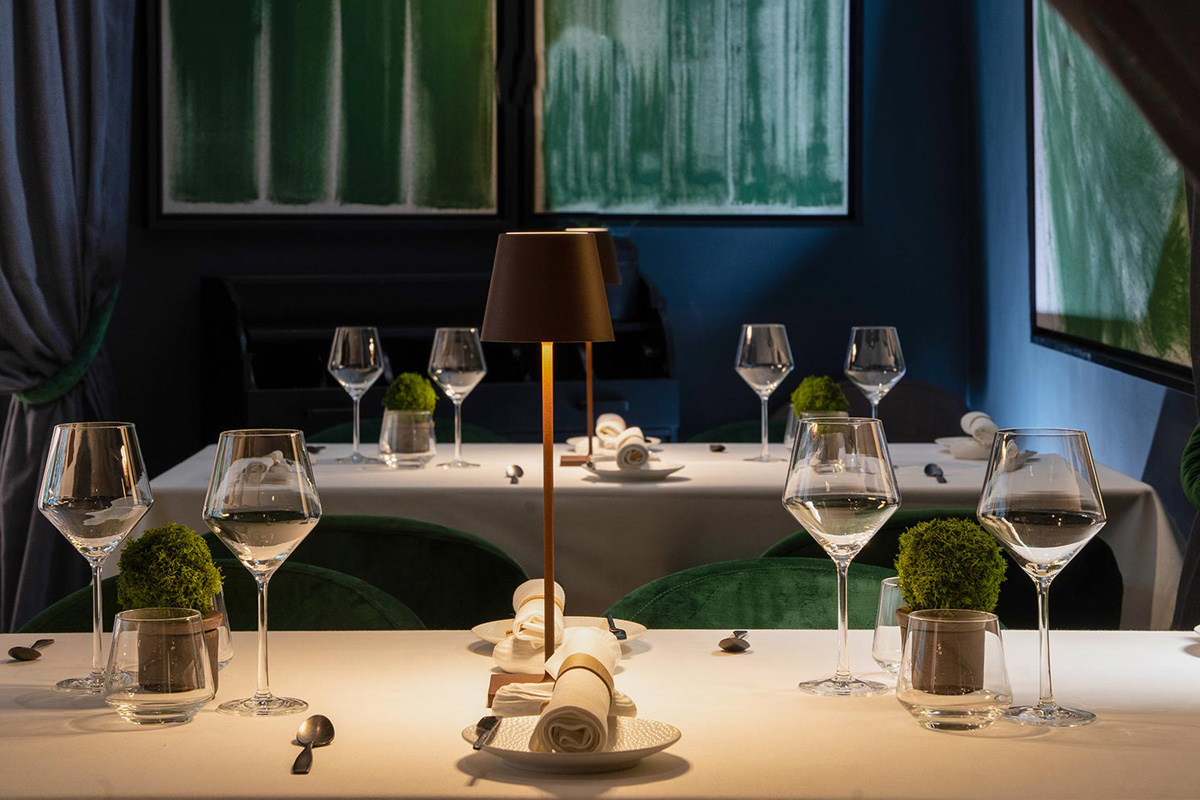 Decadent dishes like nori steak tartare, wagyu beef, and lobster with caviar will wow your date. And, if you dare, tuck into aphrodisiacs like oysters with a wasabi twist. With wine pairings curated by the sommelier, it's a sophisticated choice.
Racó d'es Teix & El Olivo – Deià
This picture-perfect mountain village with an inherent air of romance also has award-winning gastronomy at Racó d'es Teix, a family-owned restaurant. The mountain-facing terrace is a lovely spot to enjoy a tasting menu created by renowned chef Josef Sauerschell, who has also worked at La Residencia, the sprawling 5-star Belmond hotel nearby.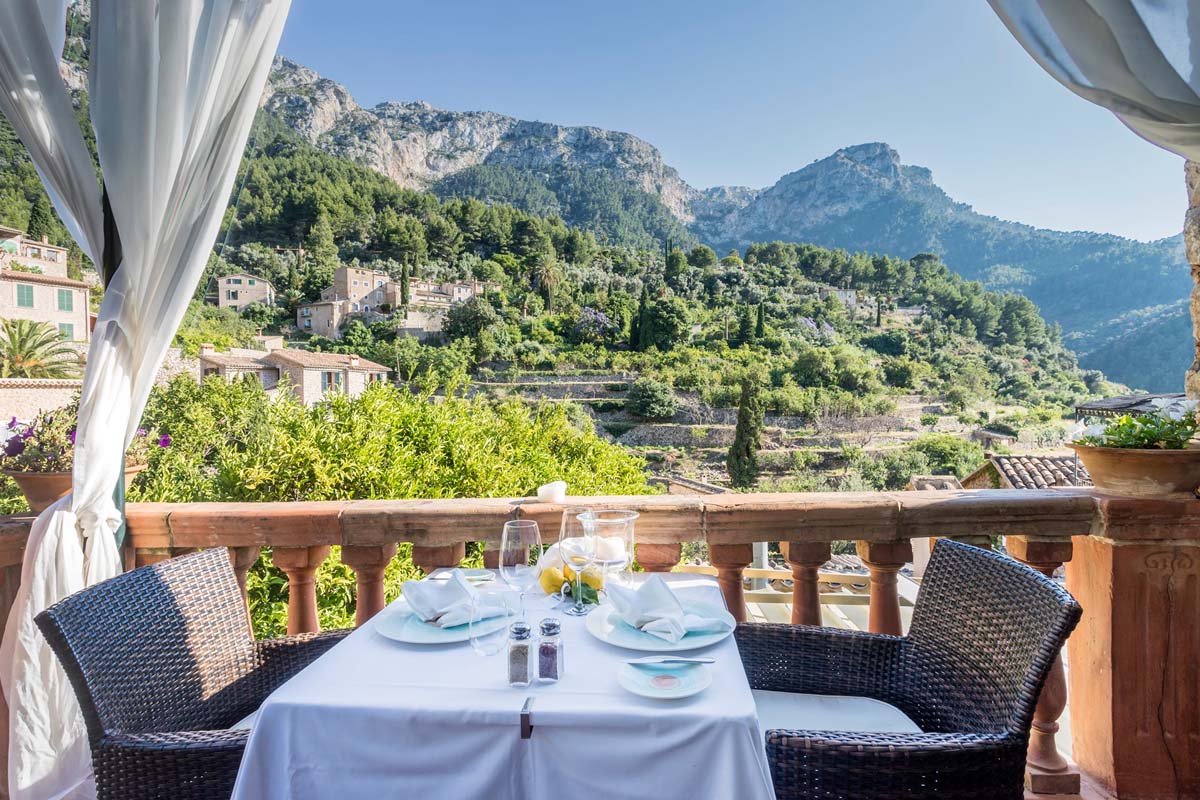 La Residencia also offers a decadent tasting menu by executive chef Guillermo Méndez that you and your date can savour on the terrace by flickering candlelight. Feast on avante-garde Mallorcan fusion such as red prawns with a Sóller orange emulsion and cuttlefish "a la bruta" with roasted onion, grapefruit wedges and tarragon chlorophyll. A sure way to impress your partner with your epicurean knowledge. Special and well worth the drive.
Wherever you spend your evening, we hope sparks will fly. And whatever the night brings, it will inevitably prove that there is an undeniable connection between food and love, actually.