If you've ever stayed with us at Hotel Ca'n Bonico in Ses Salines, you'll be familiar with the dreamy sandstone town that surrounds us and the idyllic white sand beaches nearby. And if you're up for activity and adventure, we really recommend that you check out the hiking trails in the area. Don't forget to take everything you need, including sunscreen, water, a hat, and your swimming stuff, because you are about to meet some of the best beaches on the island.
Cap de ses Salines – Cala Màrmols
This route starts at Ses Salines lighthouse, one of the southernmost points on Mallorca, where you can see the island of Cabrera on a clear day. Here, follow the 9.7-kilometre trail to Cala Màrmols, which takes just over 2 hours.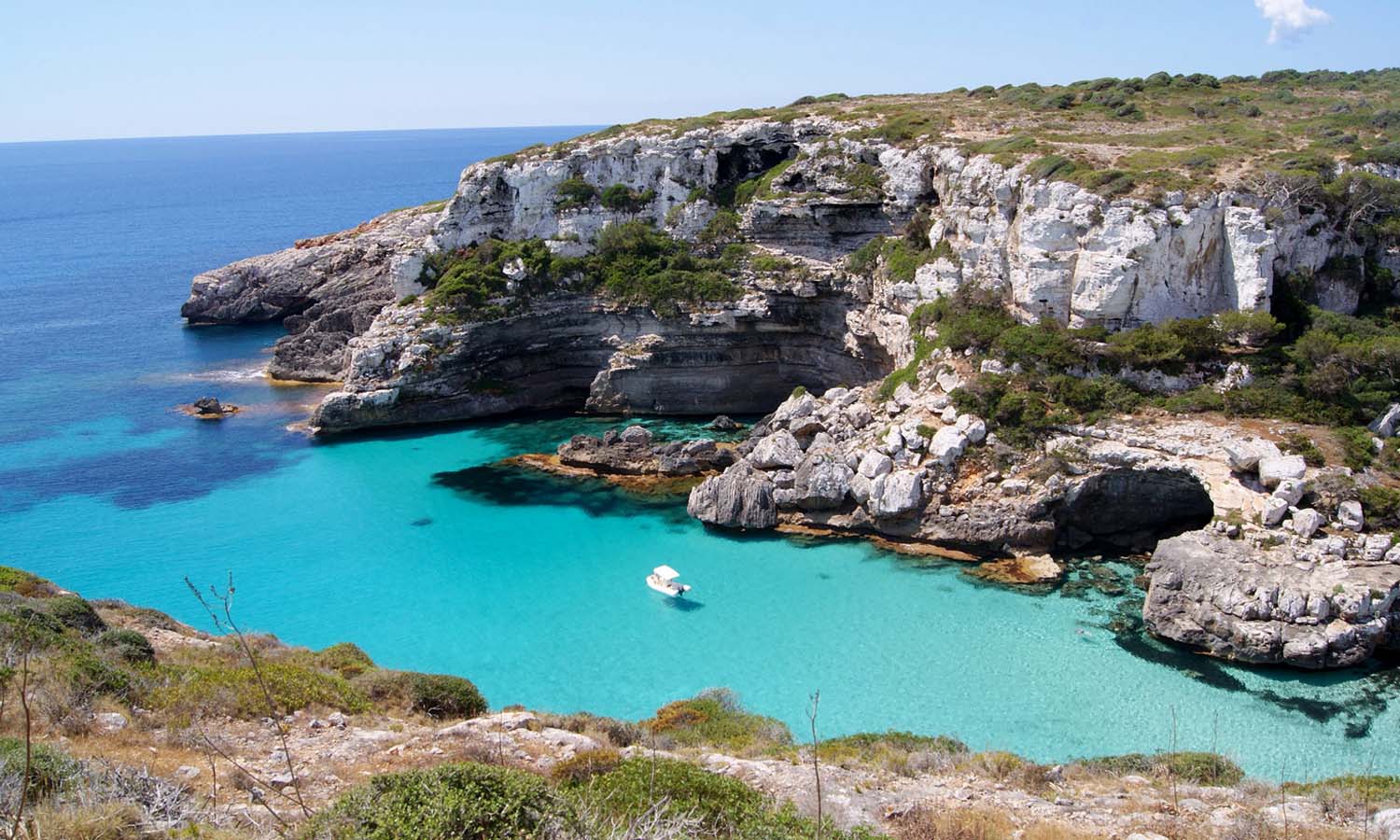 When you arrive at the cove, you'll feel virtuous and smug in equal measure—because not only will you have done some exercise and seen some fantastic views but you'll find yourself in paradise. Top tip: take mosquito repellent!
Cabo de Ses Salinas – Playa es Caragol
This fairly straightforward but popular 5-kilometre trek starts at Cabo Ses Salines and heads along the coast to the beach of Playa Es Caragol, where you could stop for a picnic before retracing your steps back to Ses Salines.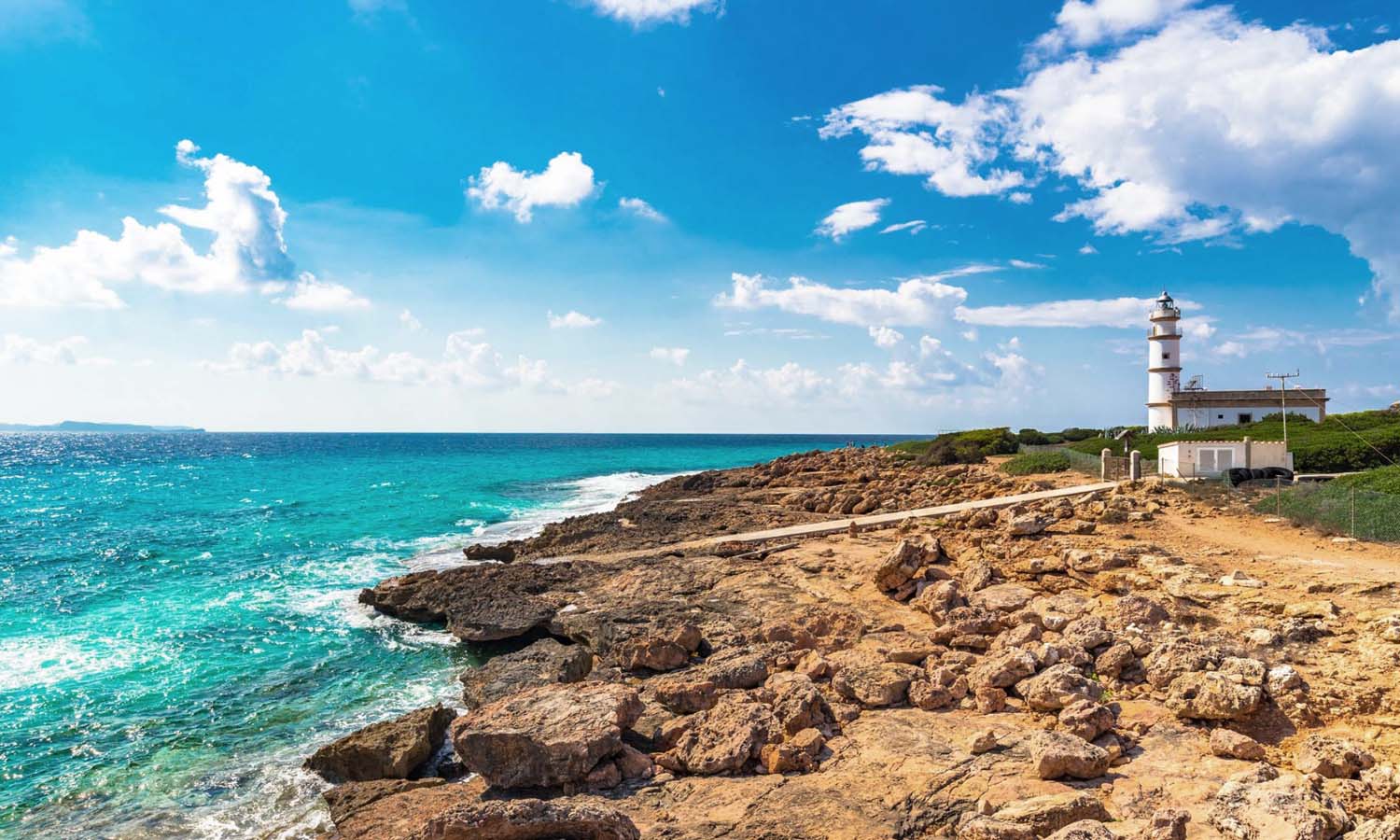 This is also a running route, if you dare. And if you feel like a much longer hike, why not start in the town of Sant Jordi and embark on the 17-kilometre route along the coastline to the same beach? You'll definitely deserve a swim then.
Mondragó Natural Park
This natural haven has been protected since 1992 for good reason. It is home to diverse flora and fauna and some of the most stunning landscape and coastline on the island. The park sprawls over 700 hectares, but only 90 of those are open to the public. Naturally, there are several hiking trails here, where you can discover some really beautiful beaches, too.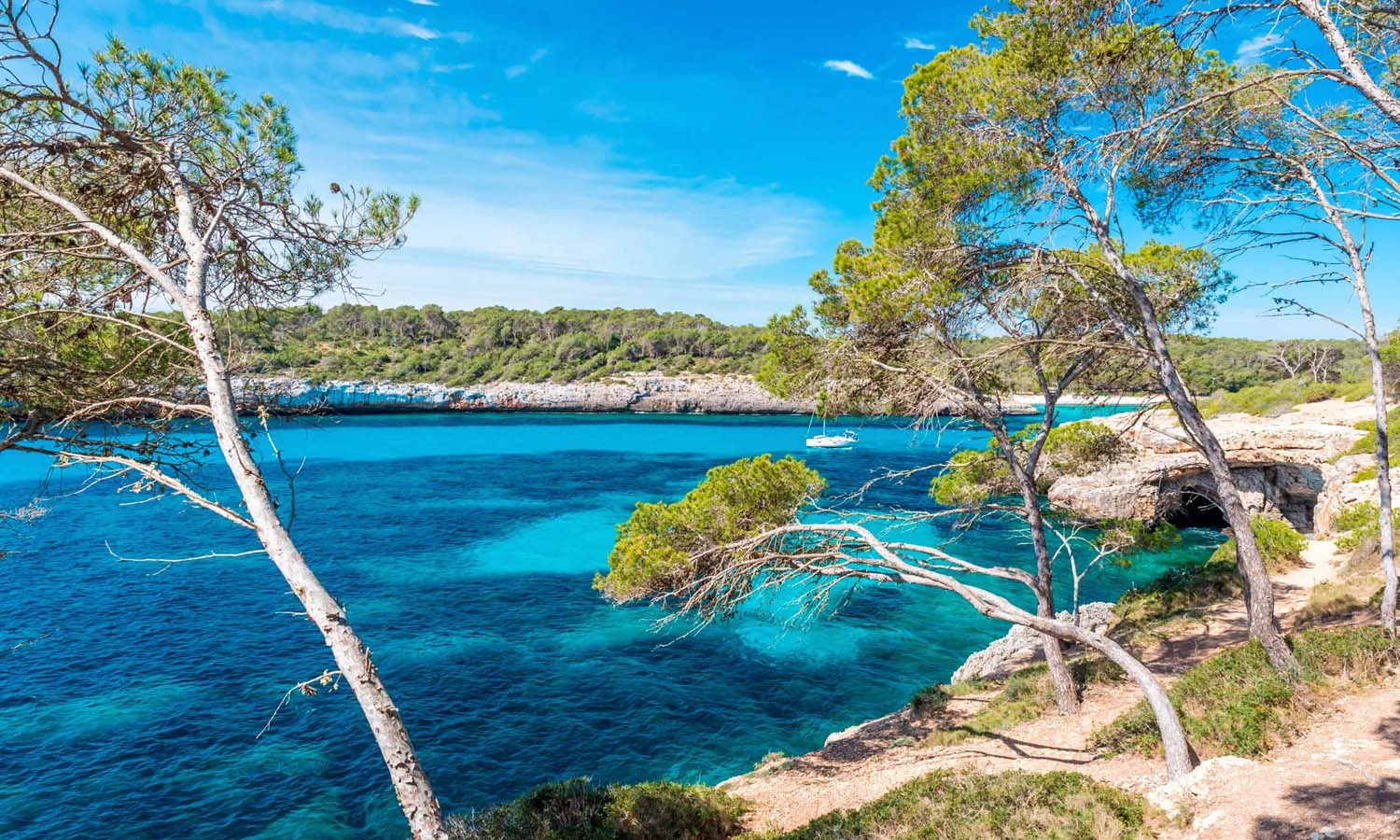 Enjoy this laidback walk that takes you from Punta de ses Gatoves to Cala Mondragó, a protected blue flag beach, in just under 30 minutes. If you're feeling more adventurous, you could combine this beach with other places on this moderately challenging walk. Begin in Ca Na Martina, where there is a public car park costing €6, to the east of Mondragó Natural Park and head towards Cala Mondragó, where you could spend some time if you wish, before walking on to the next beautiful beach known as S'Amarador. Finish the 7.2 trek in Barraca de Roter, a distinctive stone house next to a different car park. Don't forget to pack your swimming stuff and a picnic. Alternatively, you could start in Ca Na Martina and pass through Cala Mondragó before heading towards Cala Barca, on a 10-kilometre walk that takes in some of the island's dreamiest beaches.
Another short 30-minute walk will take you from Sa Font de n'Alis and through the park to Volta a sa Guàrdia d'en Garrot, past panoramic viewpoints.
Whichever walk you decide to embark on, we can guarantee that you won't be disappointed by the beauty of the surrounding area. And when you've finished, you can come back to us at Hotel Ca'n Bonico to swim in or relax by the pool, where you could feast on traditional pa amb oli, a Mallorcan charcuterie or cheese board served with pa moreno, the local unsalted brown bread. You could even treat yourself to a well-deserved beer or a crisp glass of wine and congratulate yourselves on doing some exercise on holiday—an impressive feat.