Last month we started a series of articles about authentic Majorcan products. We want you to not only visit and explore the island, but also to be able to take a piece of it home with you. This is why on our second article about authentic Majorcan products you'll fall in love with, we want to introduce to you a very confortable & fashionable product, perfect to pamper yourself or take home as a present.
Majorcan straw baskets
When it comes down to space, practicality & style, Majorcan woven baskets are a must. For a long time, this type of bags have been an essential item in any Majorcan wardrobe, but recently they have become an international trend, making the straw-baskets-business great for Majorcan artisans and craftsmen.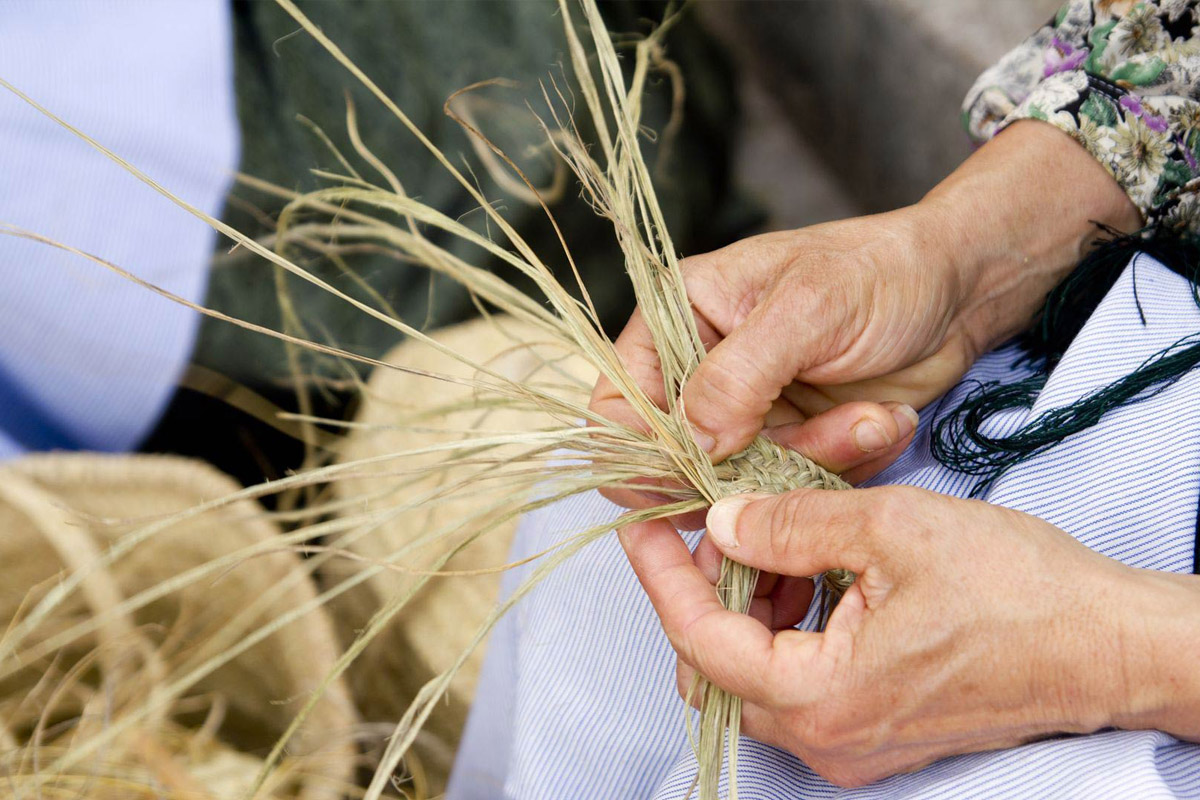 Majorcan straw baskets are woven from the leaves of the Balearic Island's native dwarf palm, giving it a real natural look (a little piece of advice: be careful on where you buy your Straw baskets, there are tons of 'fakes' out there, it's important to support local production!). A Majorcan Straw basket is not only the perfect accesory when wearing a Mediterranean look, but also comes in very handy to go shopping or to the beach. There are all kinds of sizes and types of Straw baskets.
The northern region of Capdepera and Artá is the most famous for this type of work, but you'll find an authentic Majorcan Straw basket practically at any town market on the island, including the one in our nearby town of Santanyí and even here in Ses Salines.
If you're curious about where to buy a Majorcan straw basket if you're not staying for a market-day, don't hesitate to ask our front desk team for more information, we will be happy to help!