We like you to discover Mallorca, to fall in love with its beauty, its spectacular landscapes, its people. We like to share everything we know about this beautiful island, so that during your stay at Hotel Ca'n Bonico you're able to enjoy our surroundings and also that you take the time to go to the other ends of Mallorca.
As you know, our island has an idyllic natural landscape from north to south and from east to west. The unique combination of white sand beaches, a mountain range protected by UNESCO and villages full of charm manage to conquer all who visit Mallorca.
Today from Hotel Ca'n Bonico we wanted to select three of the most beautiful lighthouses in Mallorca, to offer you the chance to discover new corners of our island and enjoy the views from a lighthouse.
Ses Salines Lighthouse
The Cabo de las Salinas Lighthouse is a lighthouse located at the southernmost point of Mallorca. It was the first lighthouse in Spain to use solar panels in 1982. Its construction was carried out thanks to the Marquis of Palmer giving up the land for its construction. Today, in addition to offering spectacular views of the coast, the lighthouse emits a white light in groups of three flashes and reaches 11 nautical miles.
Formentor Lighthouse
The Formentor Lighthouse is one of the most impressive lighthouses on the island. Located at the northern tip of Mallorca, this lighthouse is 188 meters above sea level. Its location on the peninsula of Formentor made it the most difficult lighthouse to build in Mallorca. Today, 155 years after its construction, it works with photovoltaic solar energy and is one of the most visited viewpoints on the island.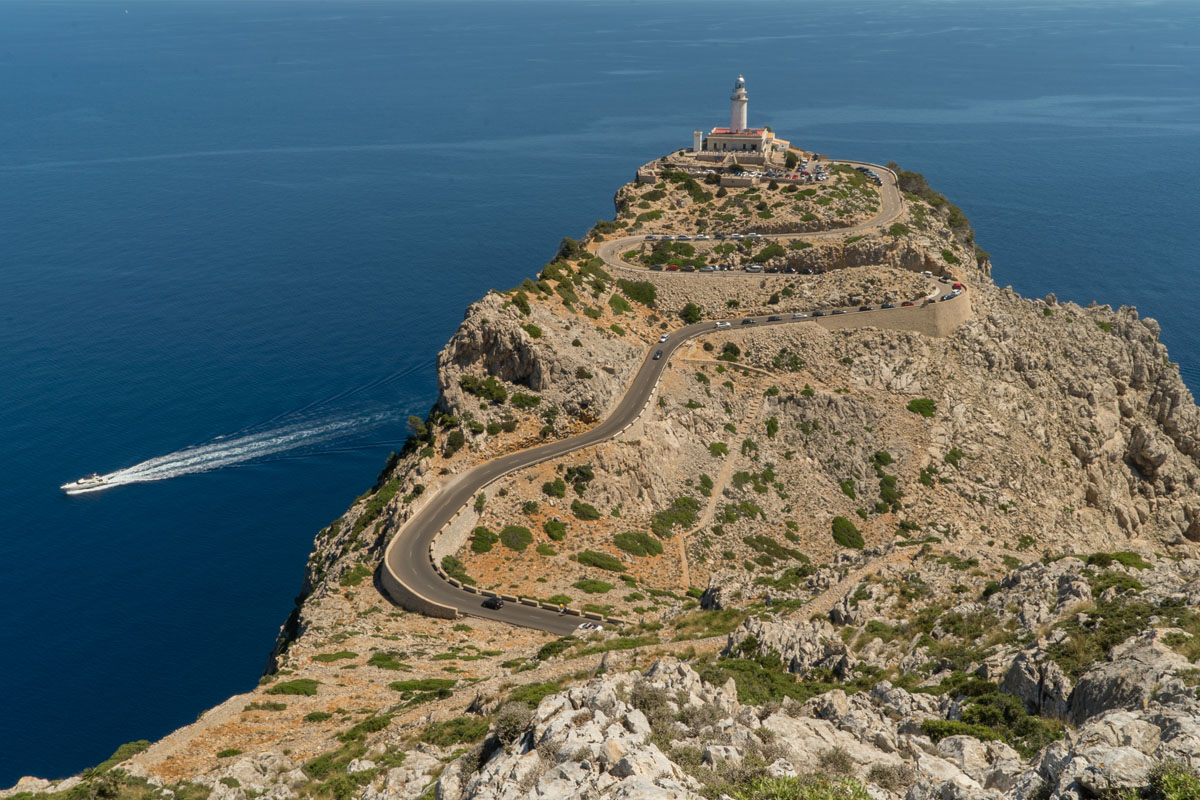 Cala Figuera Lighthouse
To visit the lighthouse of Cala Figuera you have to go to the western part of the island, since it is located at the Bay of Palma, near the town of Son Ferrer. This lighthouse reaches 22 nautical miles and also serves as a lookout for all those who visit the area of ​​the west of the island.