Mallorca's Southeast coast has it all: stunning beaches and bays, picturesque villages, spectacular natural landscapes and enough entertainment options to keep you busy. Get to know this area better with our island guide.
Beaches
The beaches and coves on the south-east coast are famous for their turquoise waters, which are some of the clearest you'll ever see.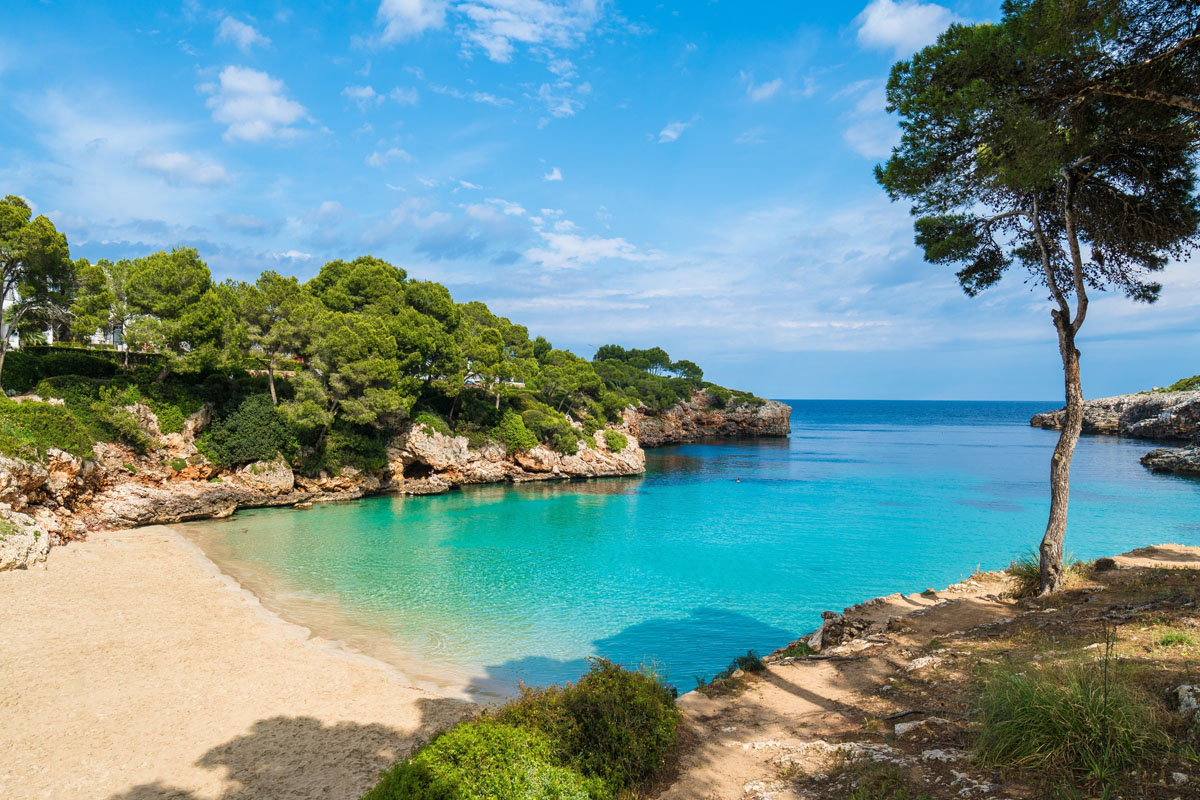 Framed by pine forests and rocky cliffs, they're the perfect place to relax and soak up the sunshine. Our favourite beaches on this side of the island include Cala Mitjana and Cala d'Or. Even the sand here is the most vivid shade of gold.
Towns
Those looking for their dose of culture will love exploring the traditional villages and towns up and down the coast and inland. We highly recommend a visit to Campos, an authentic town which is a showcase of Mallorcan architecture. Steeped in history, the earliest buildings here date back to Roman times, when the first settlements on the island were constructed. If you're in the mood to visit a bigger town, then Manacor should be on your radar. While walking around, you'll come across a variety of historically significant buildings, such as the Monastery of Sant Vicenç Ferrer or the medieval tower of Torre del Enagistes. Don't forget to set some time aside to visit the local market, where you can buy a great selection of produce and artisan goods.
Sights and attractions
For a bit of fun and adventure, how about a visit to the Coves del Drac near Porto Cristo. This cave system boasts the largest underground lake in Europe, as well as some beautiful stalactites and stalagmites which are illuminated to enhance nature's artistry.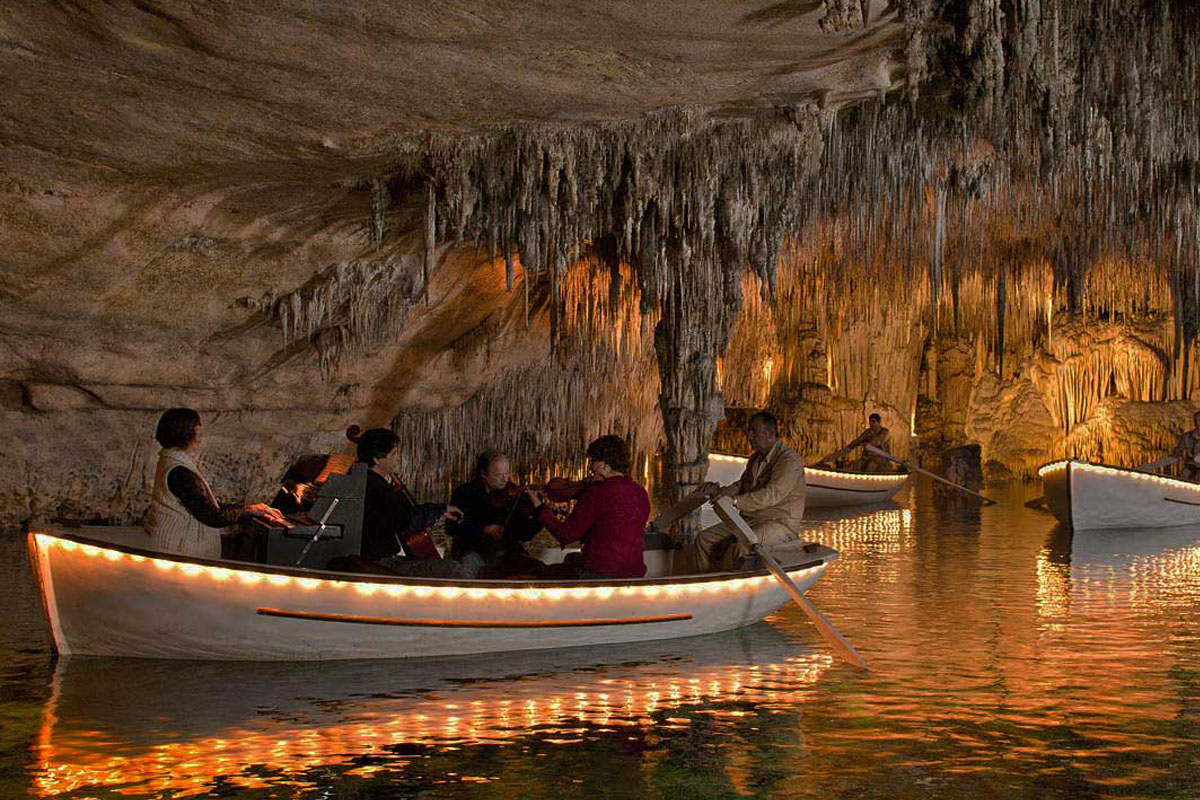 There's also a botanical garden near Santanyi, where you'll find a large number of cactus species, as well as other tropical and subtropical plants.
We can't wait to see you as Hotel Ca'n Bonico this spring!