You'll see flashes of it everywhere you go on the island: decorating Mallorquín basket bags, covering pillows in coffee shops, or on curtains wafting in a summer breeze. The traditional indigo blue and white textile with a distorted zigzag is a common yet iconic sight here in Mallorca. You will see different colours and variations too, but, one thing is for sure, no other fabric is more inextricably linked with the island's cultural tapestry than 'ikat', also known as 'roba de llengües' or 'cloth of tongues'.
Where is ikat produced in Mallorca?
There are many iterations of this textile with varying degrees of quality. But the original and authentic handwoven ikat is made here on the island by Texits Riera in Lloseta, central Mallorca.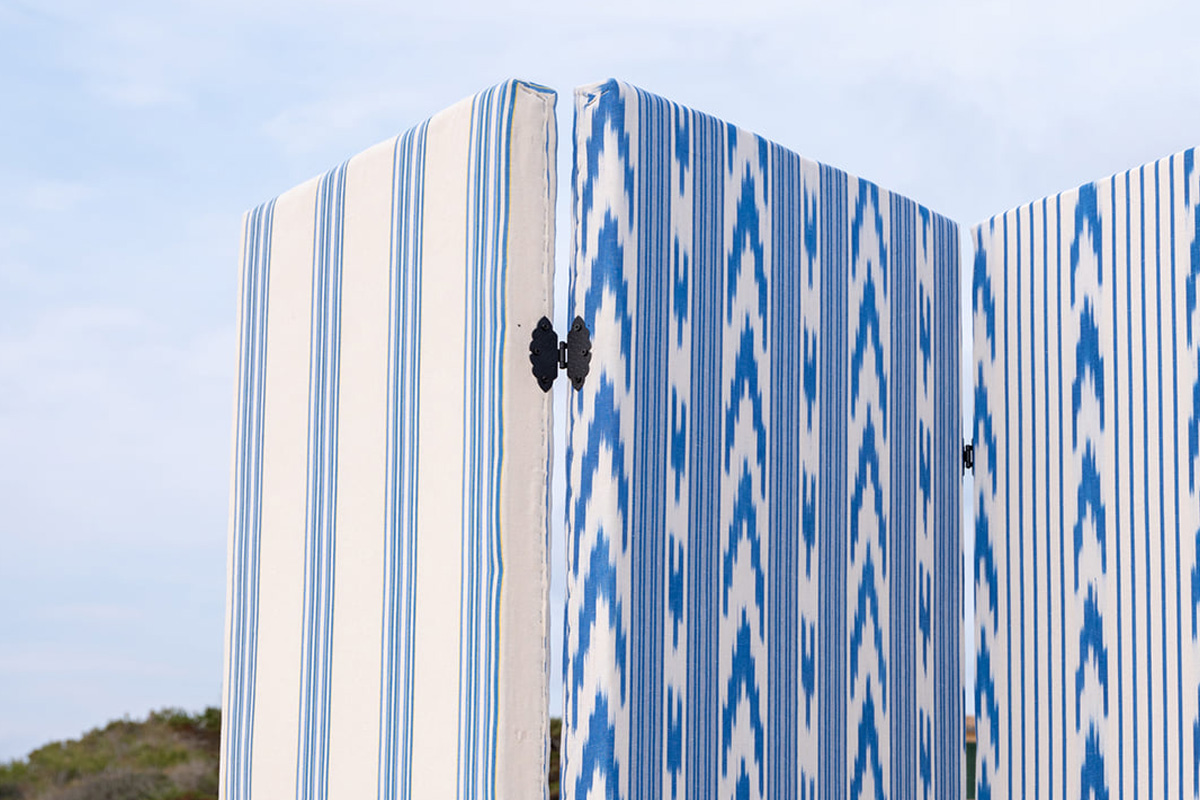 For almost 125 years, this small family textile company has been creating this emblematic fabric with a geometric motif, honouring artisanal processes and techniques passed down through the generations.
What is Teixits Riera?
The family tradition began in 1896 when Gabriel Riera, the first in a long line of weavers, set up a small workshop with looms in the village of Biniamar at the foot of the Tramuntana mountain range. For almost fifty years, this small workshop created textiles before moving to 50, Carrer Major, in the nearby town of Lloseta. Teixits Riera's ikat has been handcrafted here ever since.
Where did ikat come from?
Originating in Indonesia, the distinctive fabric became popular in Europe when the Silk Route opened with Asia in the 5th century. By the 13th century, looms and Asian textile manufacturing processes had been introduced to Europe. Ikat, which is tie-dyed before weaving, became a status symbol among the upper classes in Italy and France because manual production was expensive and time-consuming. In Mallorca, ikat can be traced back to the 18th century when it was sought-after by wealthy households. After the Second World War, its popularity dwindled and now Mallorca is the only place in Europe where it is still made.
How does Teixits Riera create this iconic textile?
To this day, artisans create this Mediterranean product with respect, remaining authentic and faithful to its origins and history. The manufacturing process consists of six stages, beginning with the raw materials (70% cotton and 30% linen) that are fitted onto a creel, a frame. The yarns pass through the warping machine, before being grouped to prepare the 'reserves': yarns that are tightly knotted and covered with plastic so that the dye doesn't penetrate, which produces the arrow effect with blurred edges of the final pattern.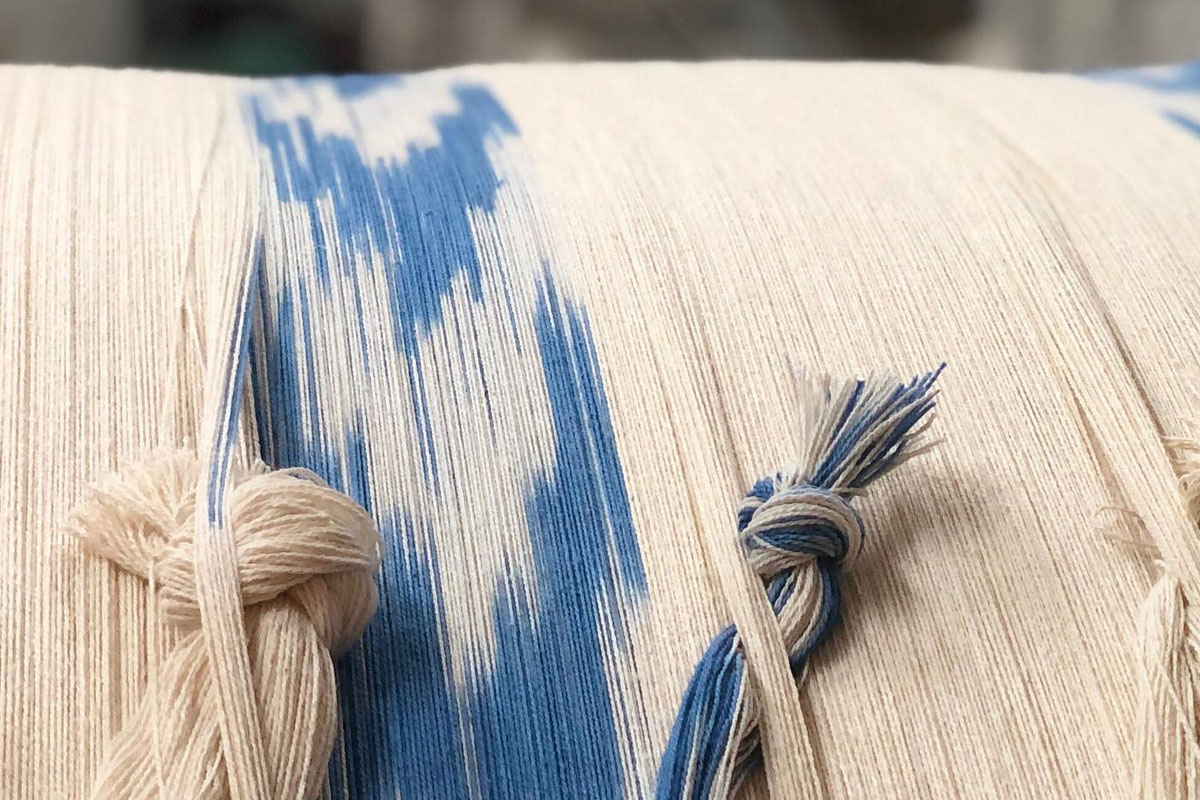 After 24 hours, the bundled fibres are dyed in a kettle and later, the reserve plastic is removed and the bundles are hung to dry. The yarns are then manually placed in a warping machine and the threads are arranged one by one, a slow and meticulous process that can take three days. Once ready, the yarns are placed on a loom where the threads are woven "a la plana", using raw linen as weft. The final stage is quality control: the metres of materials are checked and counted before being released for sale.
Texits Riera continues to keep this special craft and the family legacy alive. Now the old Lloseta workshop has been transformed into a space for small collaborative projects and for creating the products available at their online store. From fabric by the metre to cushions and kitchen accessories, Texits Riera also creates handbags and espadrilles that make the perfect gift—symbolic of the island of Mallorca.