April is our favourite month for various reasons. On the one hand, it's the month of spring delight, when the flowers start their colourful dance in earnest and the temperatures climb higher and higher, reaching that comfortable benchmark where you can walk around in jeans a t-shirt. Everything (and everyone) is revived and revitalised, having enjoyed the calm of the winter months and looking forward to the buzz that spring and summer bring. Most importantly however, we love April so much because this is the month we get to welcome you back to Hotel Ca'n Bonico!
A location to love
If you've never stayed with us before, let us introduce ourselves: Hotel Ca'n Bonico is a secluded resort located in the heart of Ses Salines, a beautiful and authentic village in Mallorca's Southeast.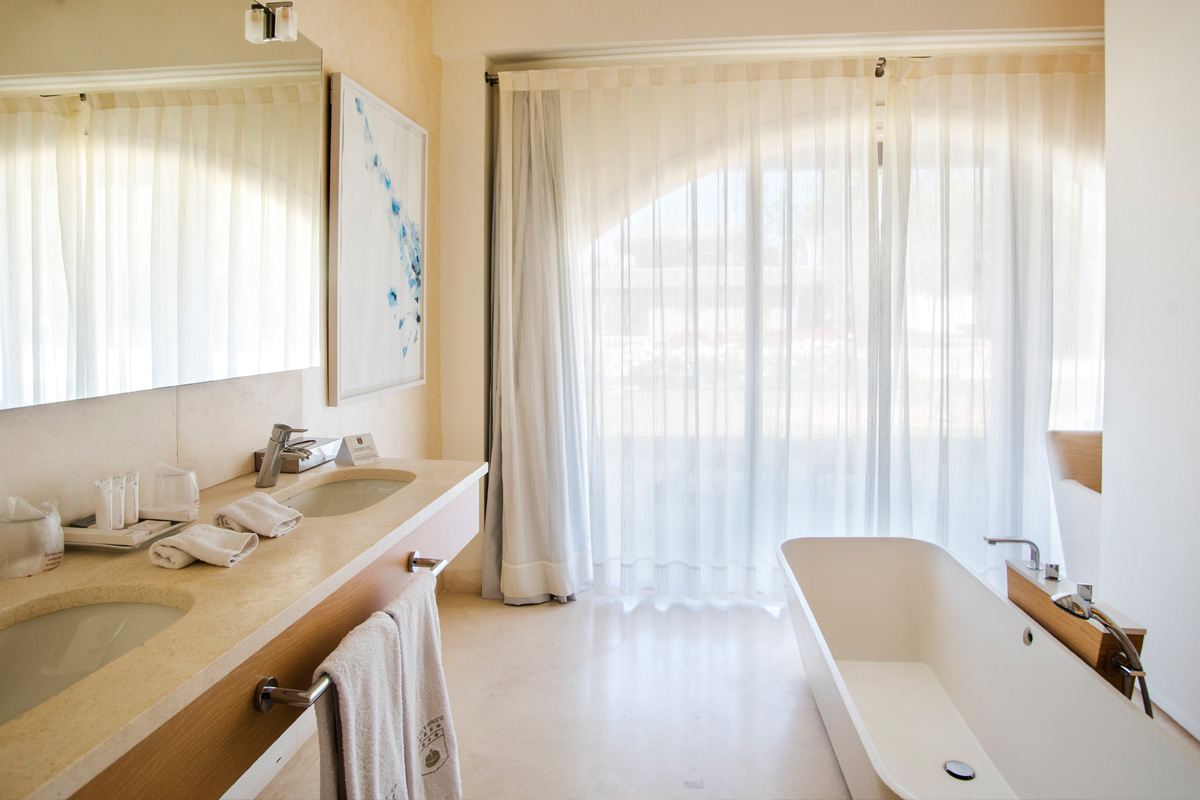 All around you'll find breathtaking beaches and coves, including Es Trenc, Es Caragol and Es Carbó, which are famous for their vivid shades of blue and white sands, meaning you've got the best of island life right on your doorstep. It's impossible not to fall in love with this corner of paradise!
Historical meaning
The hotel itself is located within a historical mansion dating back to the 13th century – one of the first buildings in the village at the time of its founding. We've worked hard over the years to retain the original character of the structure to allow our guests to experience an authentic stay.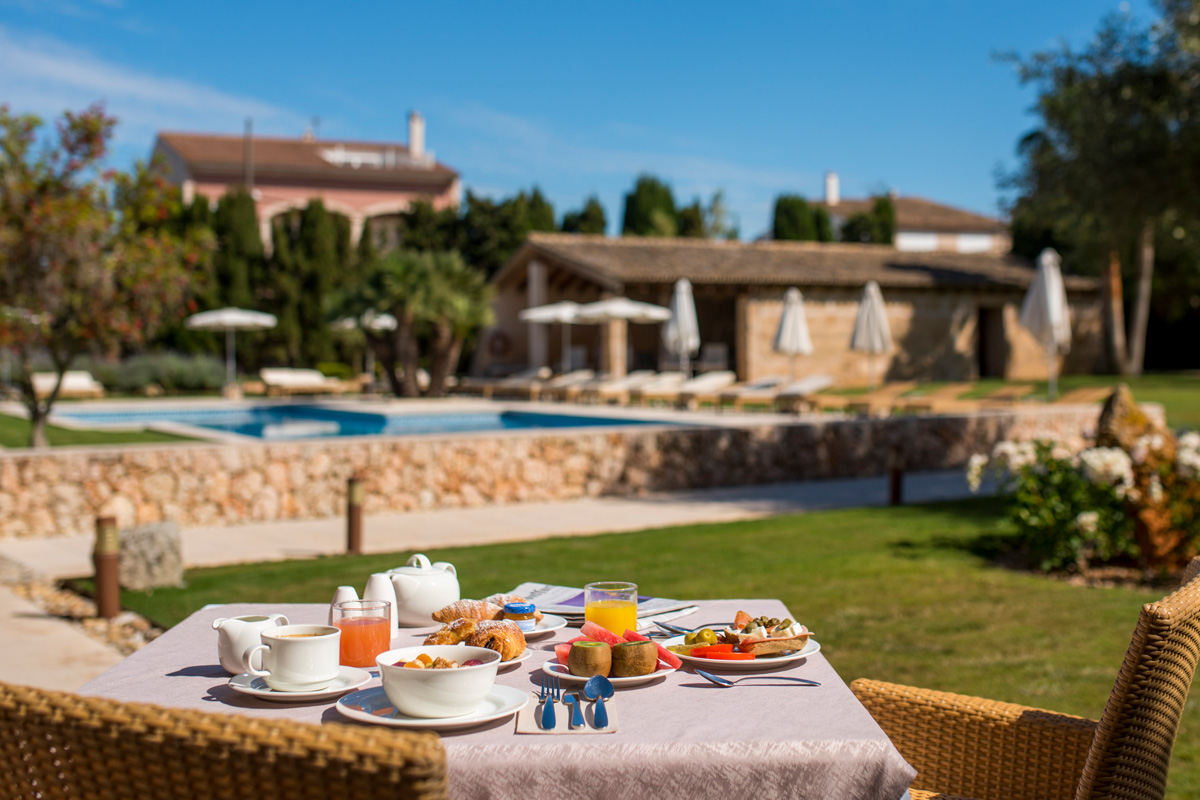 Our bright and cosy rooms are divided into double rooms and double rooms with a terrace, both of which offer a high standard of amenities and service.
A Mediterranean paradise
Outside, a beautiful pool surrounded by Mediterranean gardens awaits you, with the backdrop of the village church tower. At the pool you can enjoy our pool bar, where we serve traditional 'pa amb oli', salads, tapas, charcuterie plates and other quick bites to enjoy after or before a quick dip. Our outdoor chill area is also the perfect place to relax and read a book on those balmy summer nights.
Activities to keep you busy
Last, but not least, you'll also find tons of activities to keep you busy in the area surrounding our hotel. Mallorca is a cycling and hiking paradise, especially in spring, so make the most of the beautiful roads and trails by renting a bike or heading out on a walk. Our team at reception will be happy to recommend some great routes for you!
We're so excited to have you all back again for another incredible season at Hotel Ca'n Bonico!
Go to our website hotelcanbonico.com and get the best prices and exclusive benefits by booking directly!