We're all staying at home. And we're making the best out of it. Days are passing by and we cannot wait to go out again. But we're being responsible and waiting for the authorities to guide us through this complicated process. Don't let these days bring you down; we're stronger than we think!
We were thinking about how to make your stay at home more pleasant and we thought that you might like this idea we had. One of the things we miss the most is being outside, enjoying the beauty of Mallorca. Do you miss it too? Join us!
Virtual trip in Mallorca's Southeast
We are absolutely in love with Mallorca's Southeast. As you already know you'll find our hotel in Ses Salines, a beautiful town in one of Mallorca's most charming areas: authentic towns and villages and breath-taking beaches invite you to fall in love with this Mediterranean island in the area surrounding our hotel.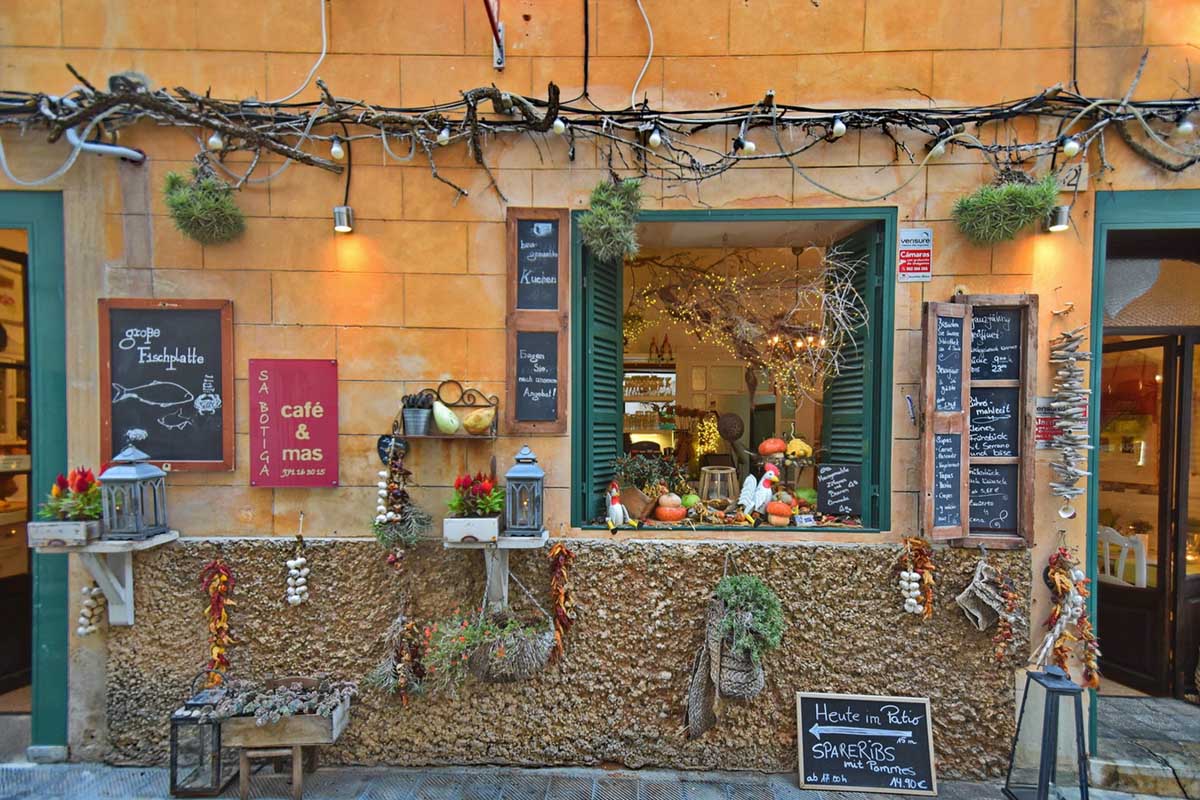 And right now, as we're all staying at home, we want you to join us discovering this area on a virtual trip we'll take you on! Ready?
Beaches in Mallorca's Southeast
Think about the perfect Mediterranean beach. Picture crystal clear water, White sand and the sun. You got it? Well, open your eyes and meet Paradise on earth.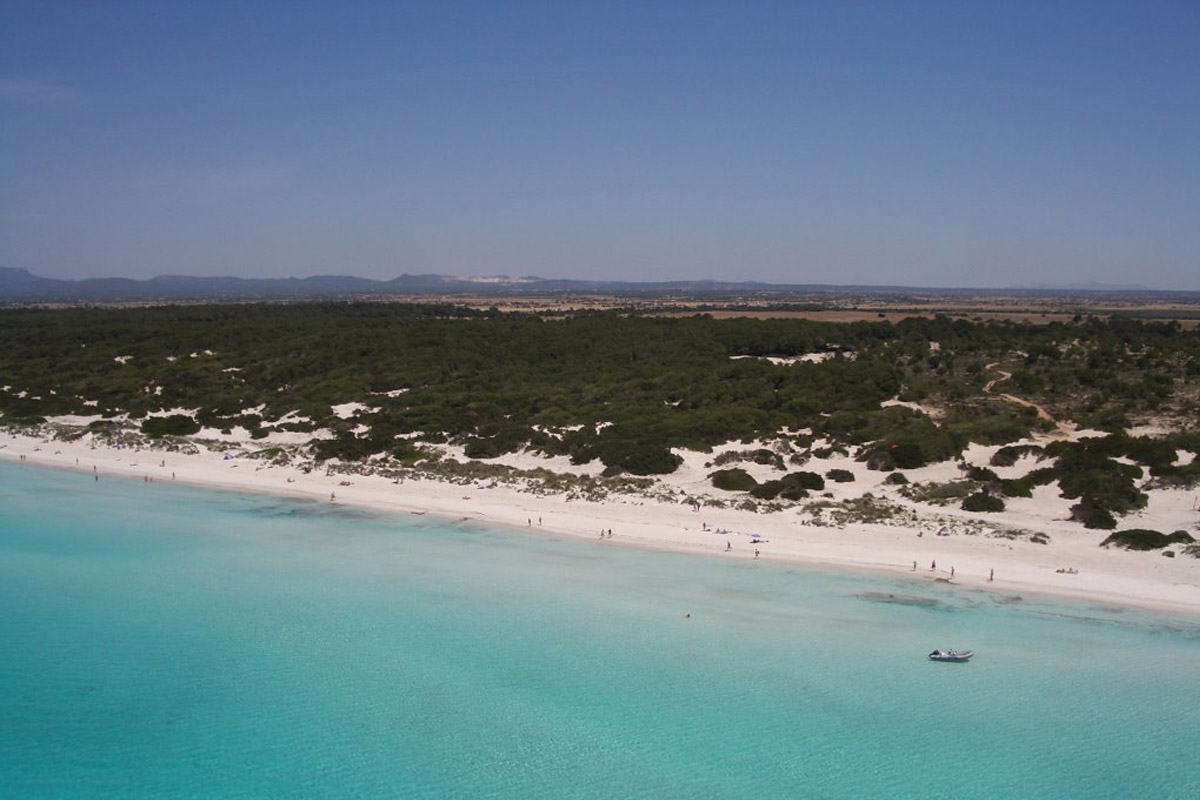 In Mallorca's Southeast there is a large number of beaches that will most definitely take your breath away: Es Trenc, Es Carbó, Es Caragòl, s'Estanyi… there is a long long list of beaches you won't want to miss on this virtual trip.
Moving on, we're surrounded by such an impressive landscape, that you'll need to hop on a bike.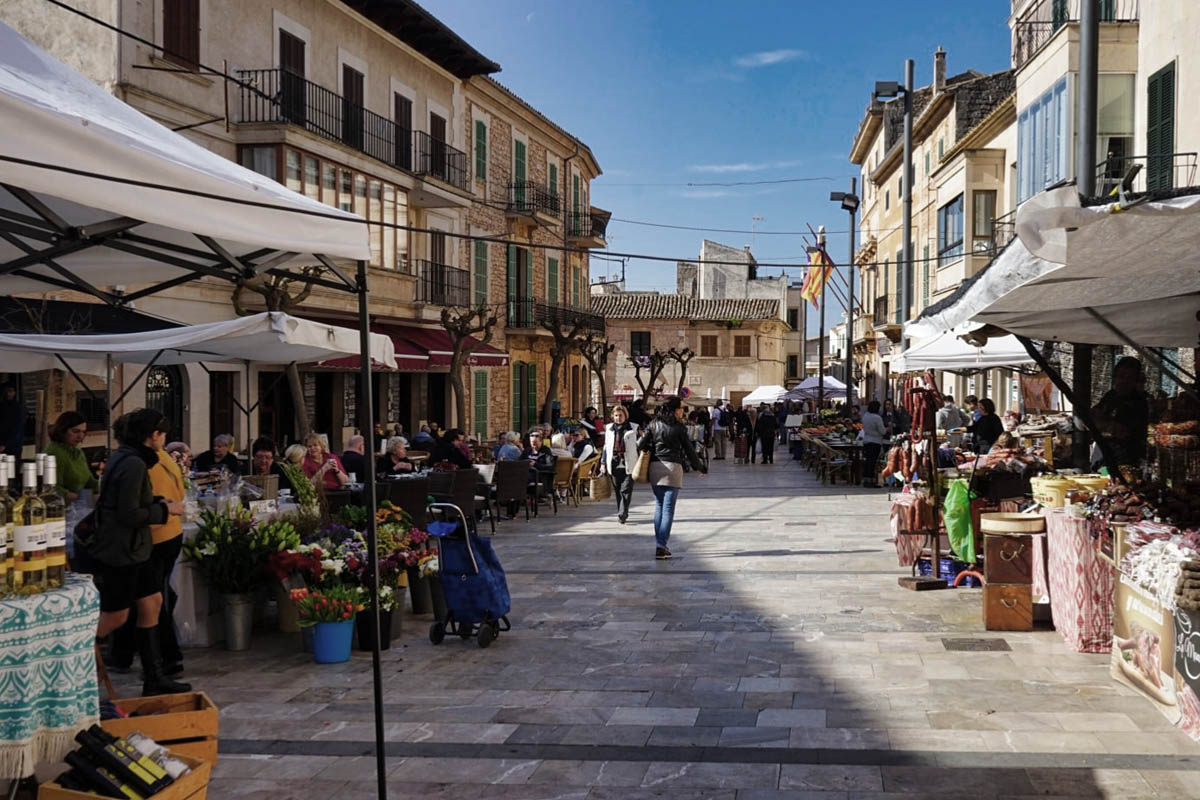 Once you're all set you can start discovering everything this area has to offer by riding through some of the most beautiful cycling paths ever. Doesn't this sound like a perfect plan? Just riding your bike and be surrounded by Majorcan nature, that's a dream come true!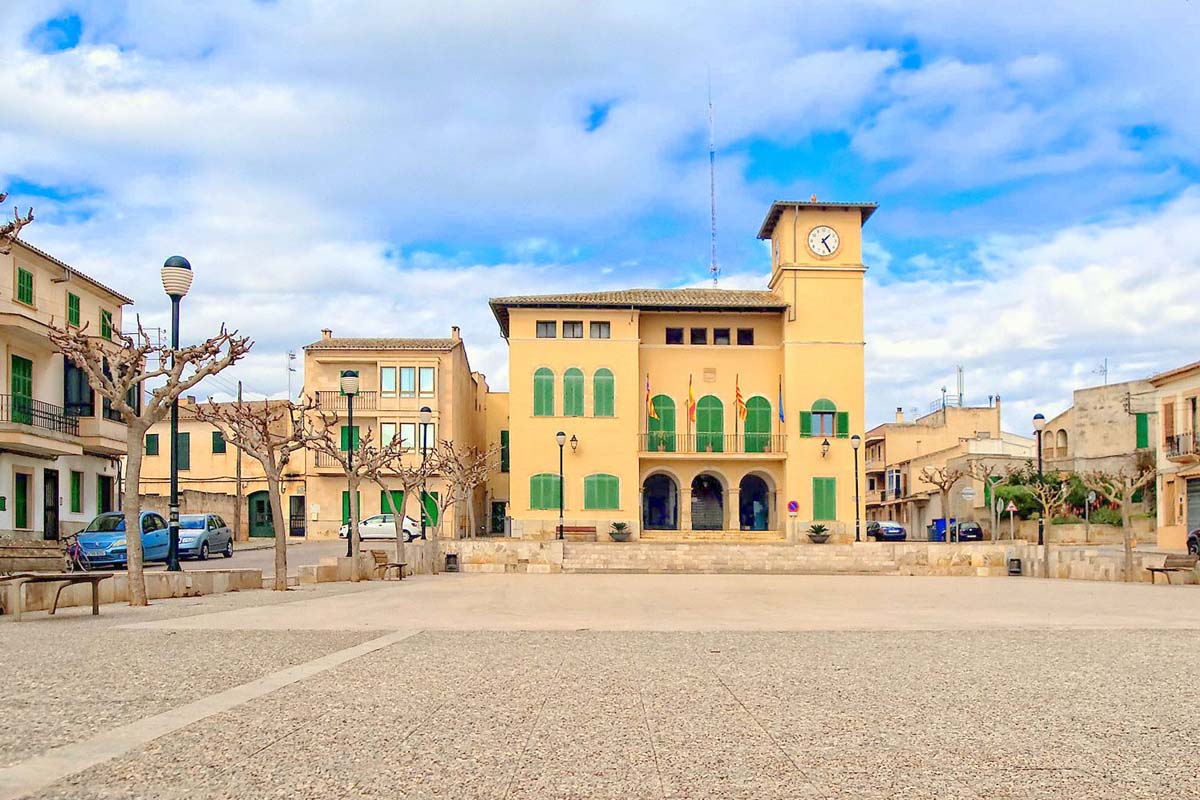 Last, but not least on our virtual trip itinerary, we'll stop at some villages and charming towns all over Mallorca's Southeast: Santanyì, Colonia de Sant Jordi, Cala Figuera and many others could be the perfect way to wrap up a virtual trip to Mallorca's Southeast.