It's that time of the year again. You're all set to book your holidays and we can see you getting excited, as you should be! There's nothing better than knowing that you've got a few days of authentic calmness and quiet ahead. Because if there's one thing all of us should have learned by now is that mental health and self-care are important. Sometimes you need to slow down, give yourself some space, dis-connect to re-connect and then go on with the buzzing routine you probably have. And if you're looking for that perfect oasis where you can make it happen, we are thrilled to tell you that you've landed exactly where you needed to be.
The perfect hotel to relax
When designing Hotel Ca'n Bonico we had one thing in mind: your wellbeing. Through our décor, facilities and service we are committed to taking excellent care of you and offering you an unforgettable stay away from your worries and stress.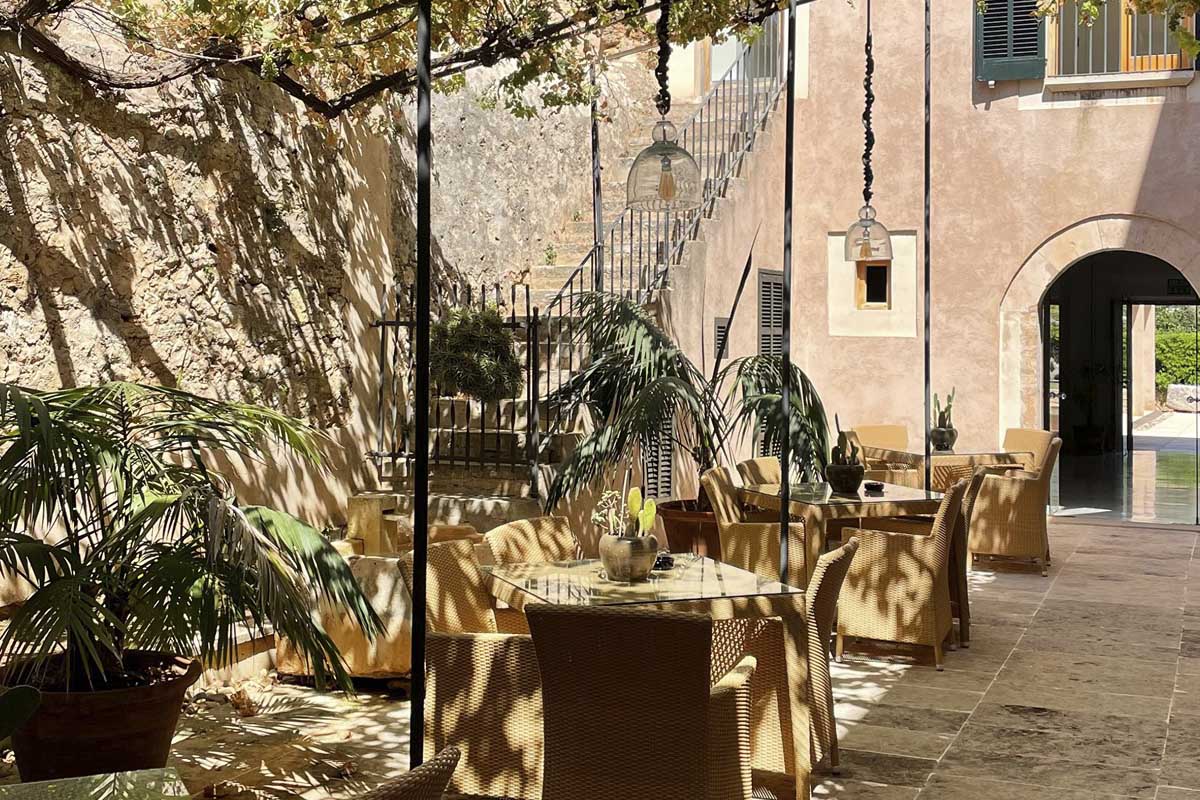 Located inside a historical mansion dating back to the 13th century, Hotel Ca'n Bonico stands for tradition and Majorcan culture. Being the first building of the village of Ses Salines, we've managed to combine our deep appreciation and respect for our roots with comfortable interiors for you to make the most out of your stay at our four-star hotel.
Our 29 bright, cozy rooms are divided into double rooms and double rooms with terrace, both of these typologies following the high standards of our philosophy and focus on customer service.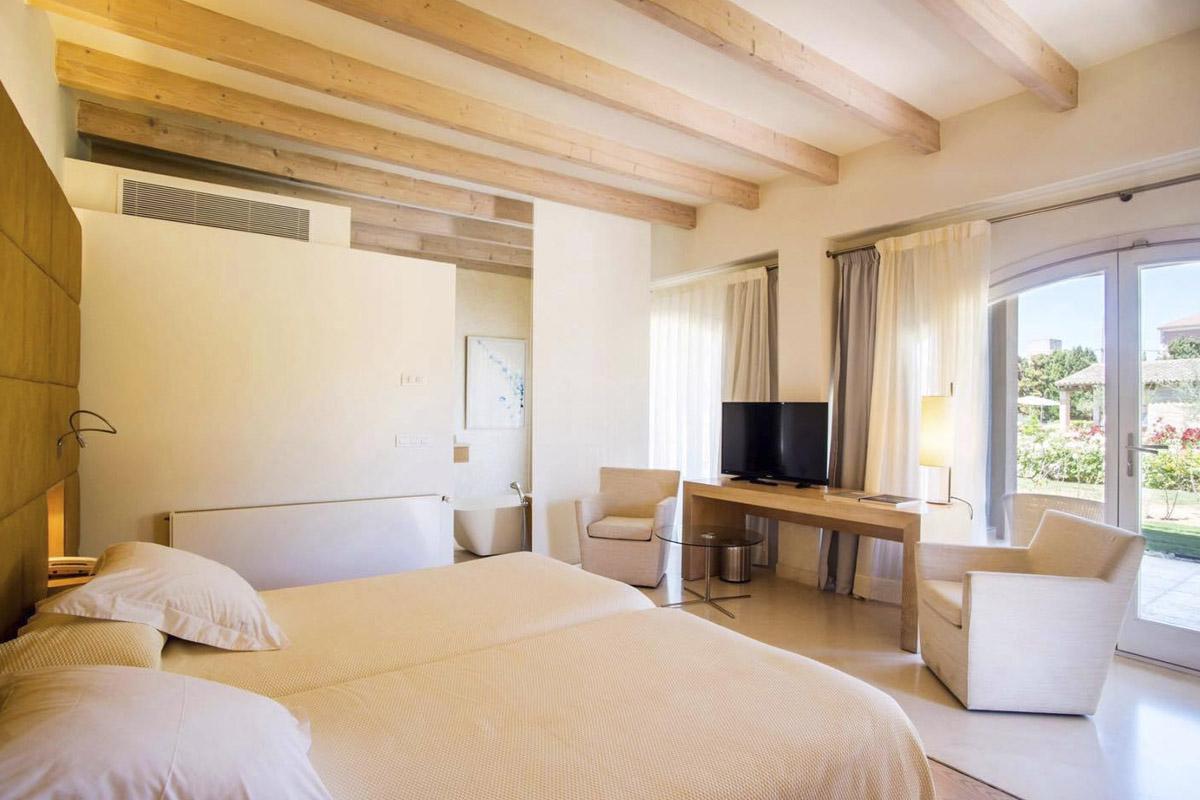 A beautiful swimming pool surrounded by Mediterranean gardens is the place where you will be able to unwind and enjoy every minute with the village's church bell tower as backdrop. Majorcan authenticity at its best. At the pool you can enjoy our pool bar, where we serve traditional 'pa amb oli', salads, tapas, charcuterie plates and other quick bites to enjoy after or before a quick dip. Also in the outdoor area you will find our chill out area, a place with a sleek, Mediterranean design, perfect to read a good book or take a few snaps for the 'gram on a warm summer evening.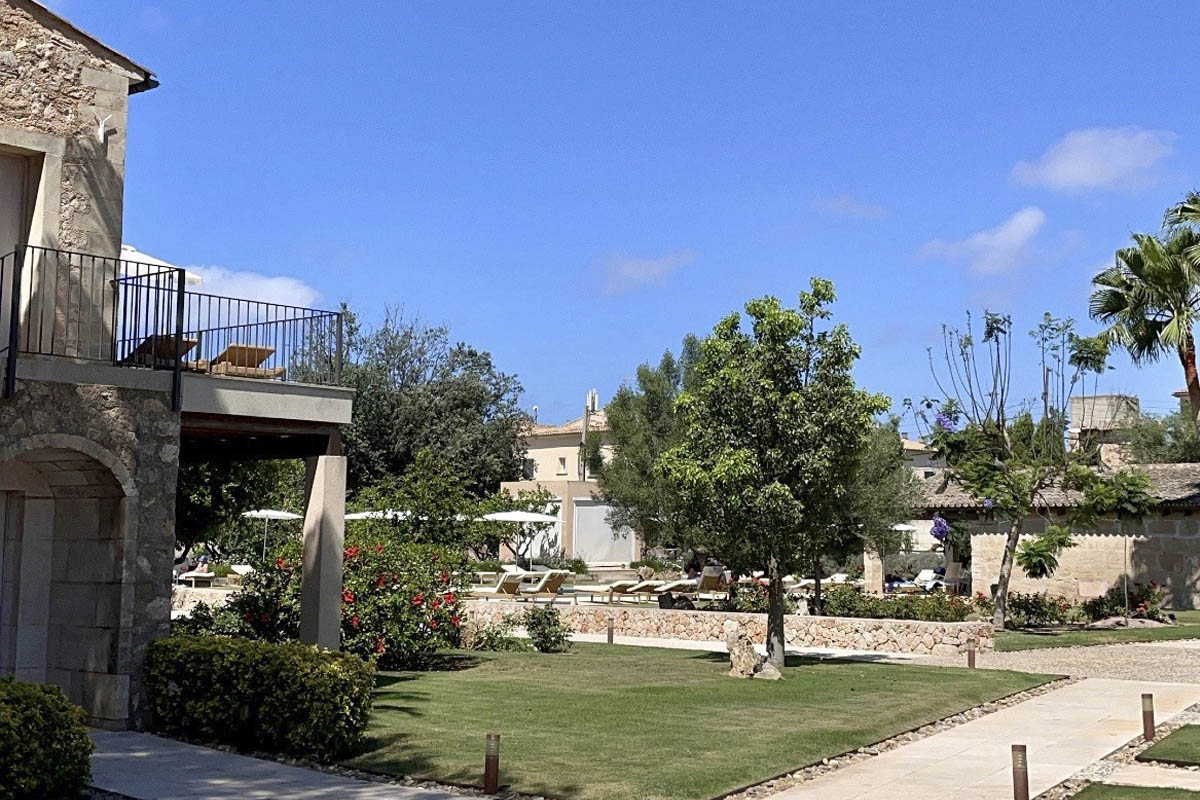 Of course, buffet breakfast is the cherry on top and one of the many ways we find to pamper guests staying at our boutique hotel in Ses Salines. Majorcan products and international flavors are to be found every morning.
Ready to get pampered by our team? This is it, your holiday starts by clicking here.