As you already know, we've been taking you around the island to show you some of the beautiful beaches Mallorca is famous for. But if there's one thing we're really enjoying, is showing you those stunning white-sand beaches nobody knows about, our secret tips!
So continuing with our mission of giving you the best beach-advice you could ask for, today we are ready to tell you all about one of the most beautiful beaches of the island.
Discover Cala Mondragó
Cala Mondragó, also known as Ses Fonts de n'Alis, is one of Mallorca's most beautiful beaches on the east coast and you can find it a short drive away from the town of Santanyi or Cala D'or.
There is parking available there, which makes it really easy to access. But you can also get there by foot from other bays nearby. This cove remains beautiful and untouched, because it was declared a natural park back in 1992. For this reason, although it gets quite crowded in the summer, its visitors know that this is an unspoiled area and therefore appreciate its natural state and leave nothing but footprints in the sand.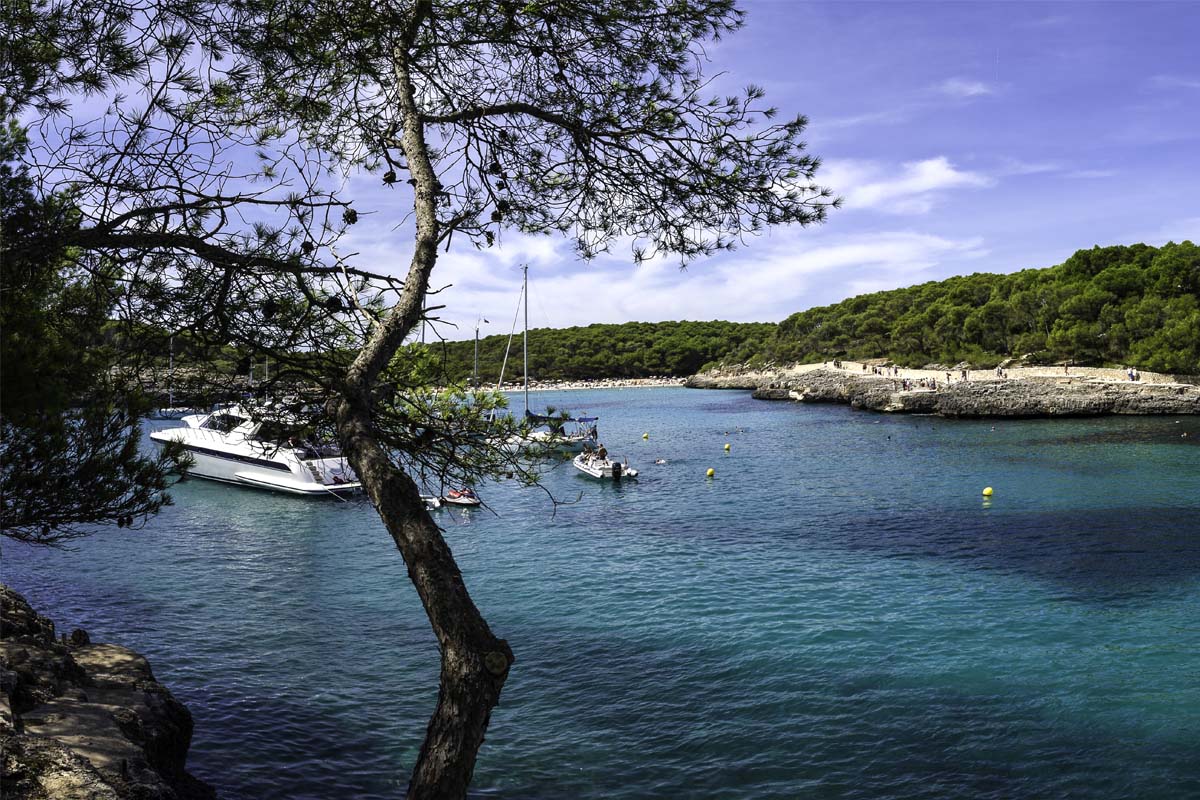 Cala Mondragó is a cove beach in between lots of pine trees and hiking paths which means you will have to walk a little to reach it. Once there you will find the clearest crystal blue waters.
You'll find a small number of sunbeds and parasols for hire but plenty of space to set yourself up on the sand. There are two Majorcan restaurants right on the beach and two beach bars as well so plenty to choose from: the perfect spot to enjoy some Mediterranean food with your feet in the sand.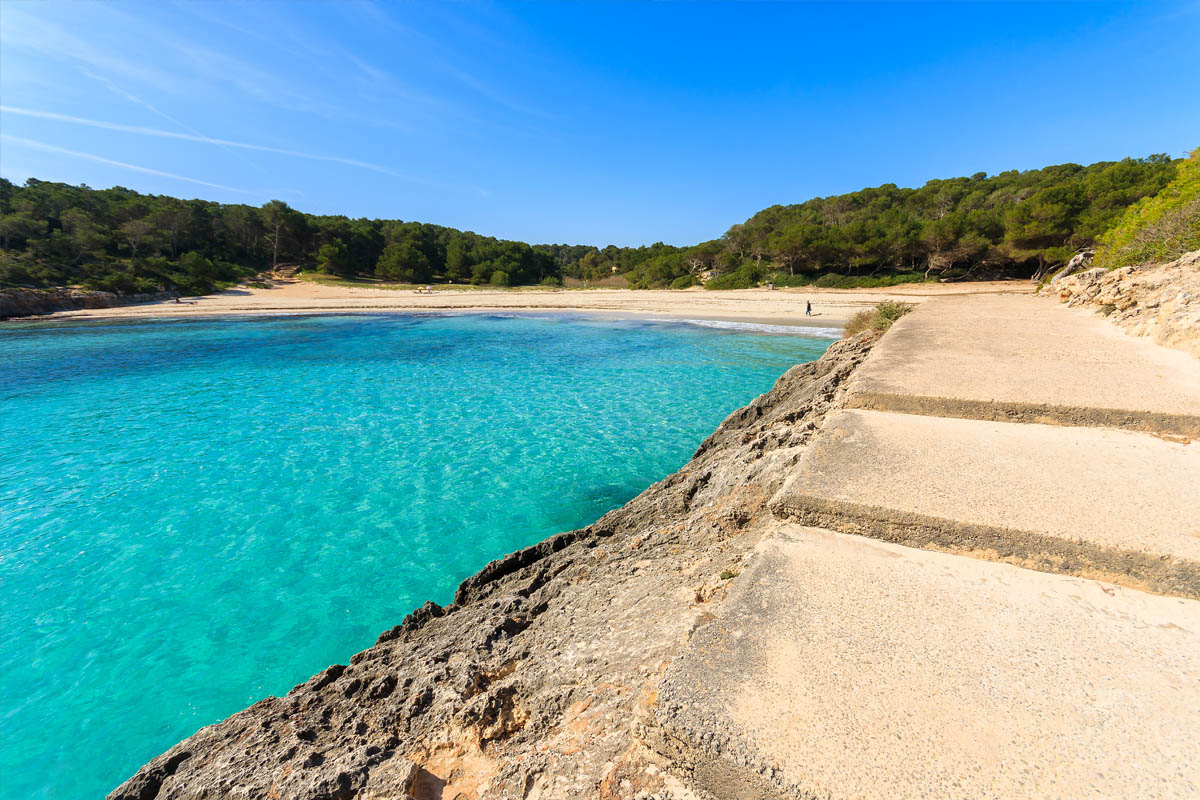 The bay tends to be a calm and peaceful one so is popular with families, both foreigners and locals. If you need any help with directions or how getting there, please don't hesitate to speak to us at reception.