We've got big news this season at Hotel Ca'n Bonico! We truly enjoy taking very good care of our guests and this is why we've designed a new menu for you to enjoy our first-class Mediterranean gastronomy in a unique setting.
New menu at the Ca'n Bonico pool bar
In addition to our gastronomic offer at the Ca'n Bonico restaurant, now you will also be able to have a wide range of new dishes at our pool bar. This is our way of offering you a lovely evening by the pool and at the bar area enjoying the creations of our kitchen team.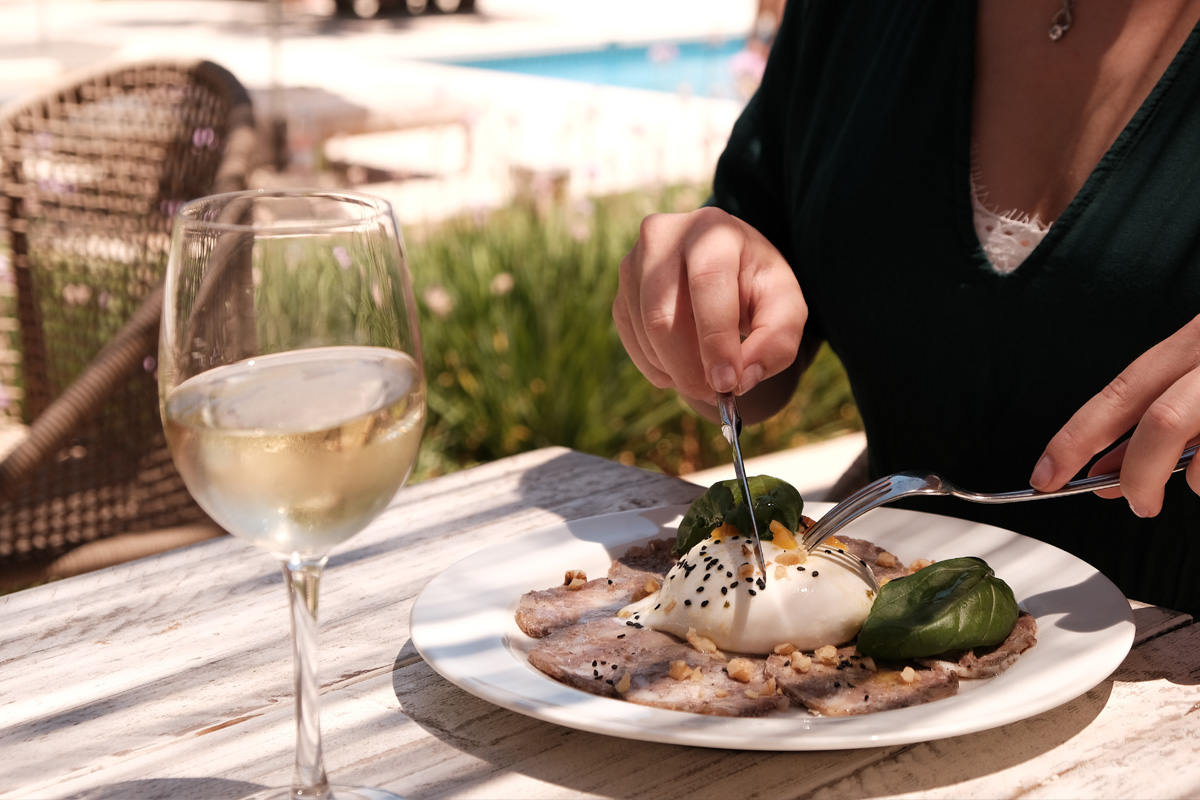 The renewed menu of our 'pool bar' includes a spectacular cheese platter with local and national cheeses, a ham platter with the best ham from Spain, our traditional 'pa amb oli' and other snacks and easy-to-eat dishes, prepared at the moment with fresh ingredients from our island. Majorcan and Mediterranean cuisine play a fundamental role in the gastronomic concept we offer our guests, so that the flavours of our island will be present in each of the creations of the restaurant and also the 'pool bar'.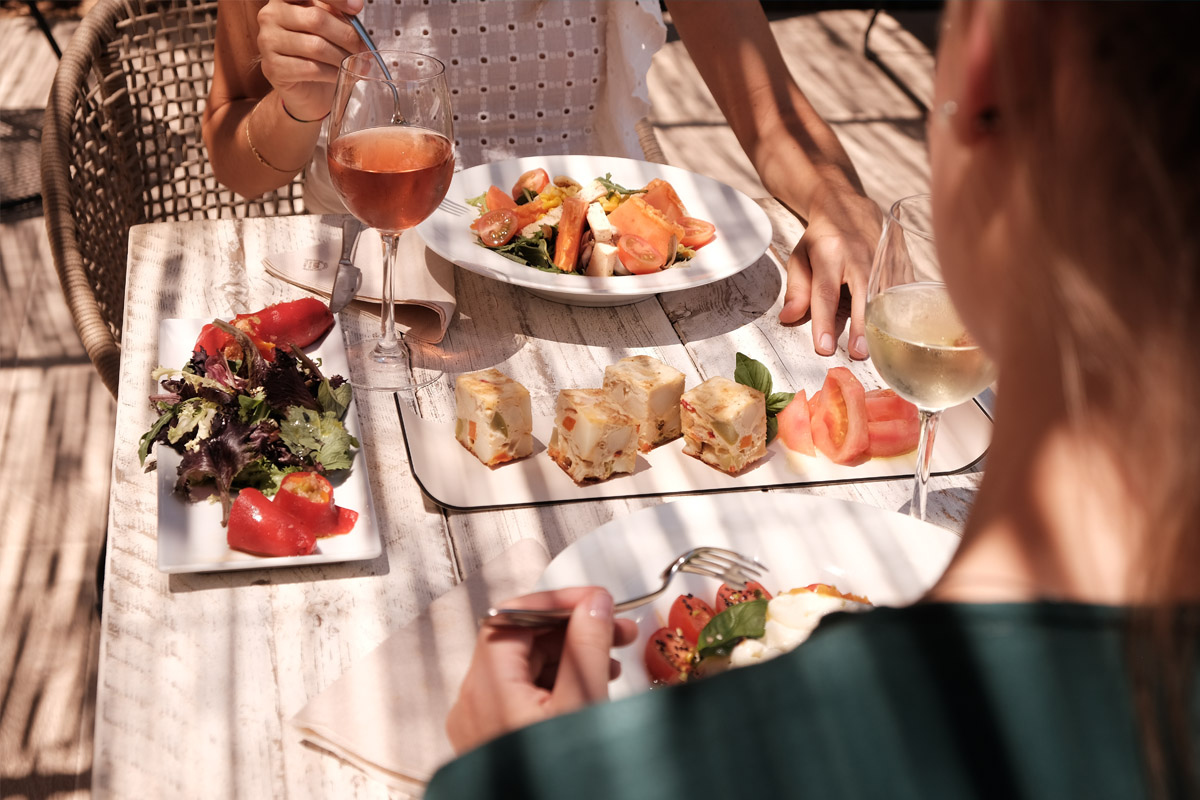 In addition to a selection of fresh and healthy dishes made with natural ingredients, we also offer fresh juices and smoothies to enjoy at all hours in the pool area, chill out and bar area.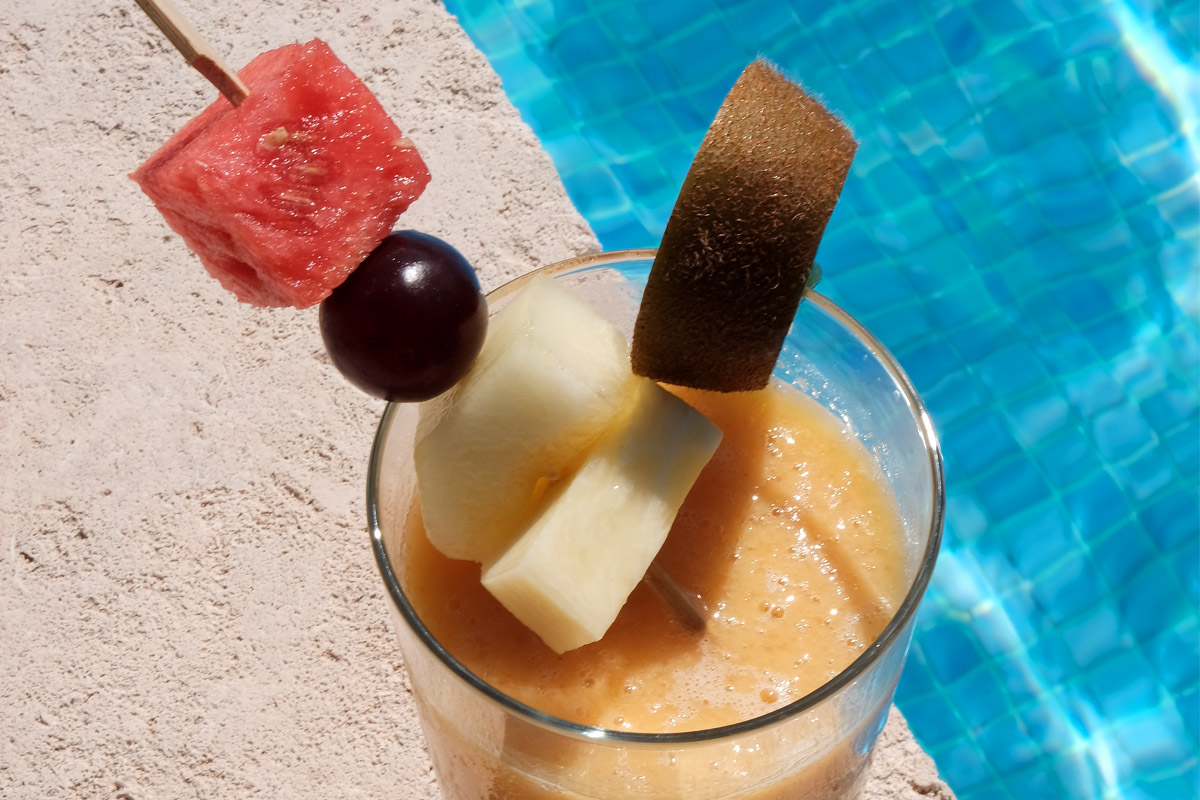 The idea behind this renewed menu is to improve the experience for all those who stay at our hotel, extending the hours and offering freedom regarding the dining hours. Quality, undoubtedly, remains the starting point for the preparation of each of our dishes, so you can enjoy the freshness and unique taste of the cuisine of Ca'n Bonico in a new format.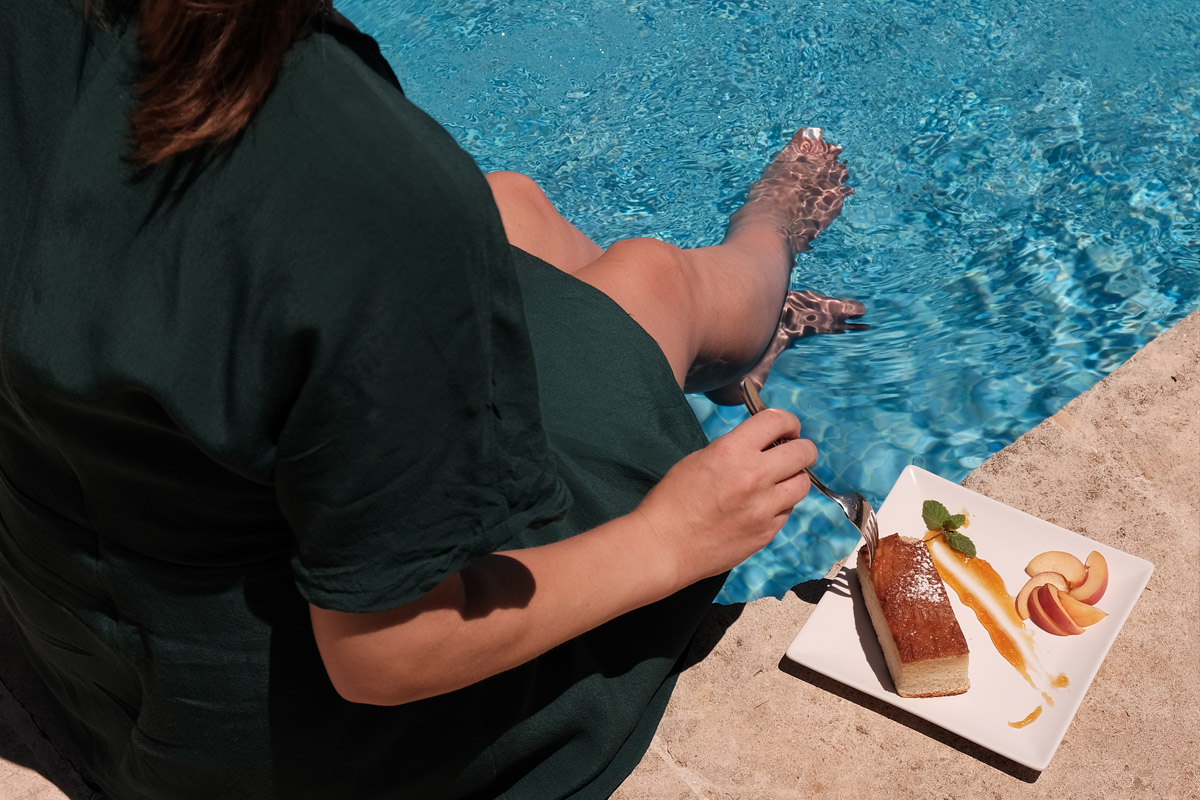 We will be happy to receive your comments about the new dishes from the menu at our pool bar!