Gastronomy plays a fundamental role in Majorcan culture and tradition. For centuries locals have been creating and maintaining antique cooking techniques and adding new flavours to traditional recipes to keep in touch with Majorcan roots and culture.
Even though traditions are important all year around in Mallorca, during Christmas we tend to get a little closer to our culture and cooking traditions. Every household in Mallorca starts getting ready to welcome the whole family during the festivities, as we celebrate Christmas on the 24th, 25th and 26th of December. And there's more! On the 6th of January we celebrate the arrival of the Three Kings, which gives us another opportunity to gather with our family and friends and sit around a table to enjoy delicious Majorcan cuisine.
Typical Majorcan dishes for Christmas
As you already know, Mallorca has a great gastronomic culture that has never stopped to develop over the years. Some of the traditional Majorcan dishes you probably heard of are the sweet treats ensaimada, coca and cuartos or dishes such as the 'frito mallorquín', coca de Trampó, arros brut or tumbet, among others.
But during the holidays there are two dishes that are specially made by Majorcan families that carry years and years of tradition.
Majorcan Christmas soup – 'sopa rellena'
A must for Christmas and really perfect for cold weather is the traditional dish called 'sopa rellena' or 'sopa de galets'. The Christmas stuffed soup is really easy to prepare and is the starter for Christmas.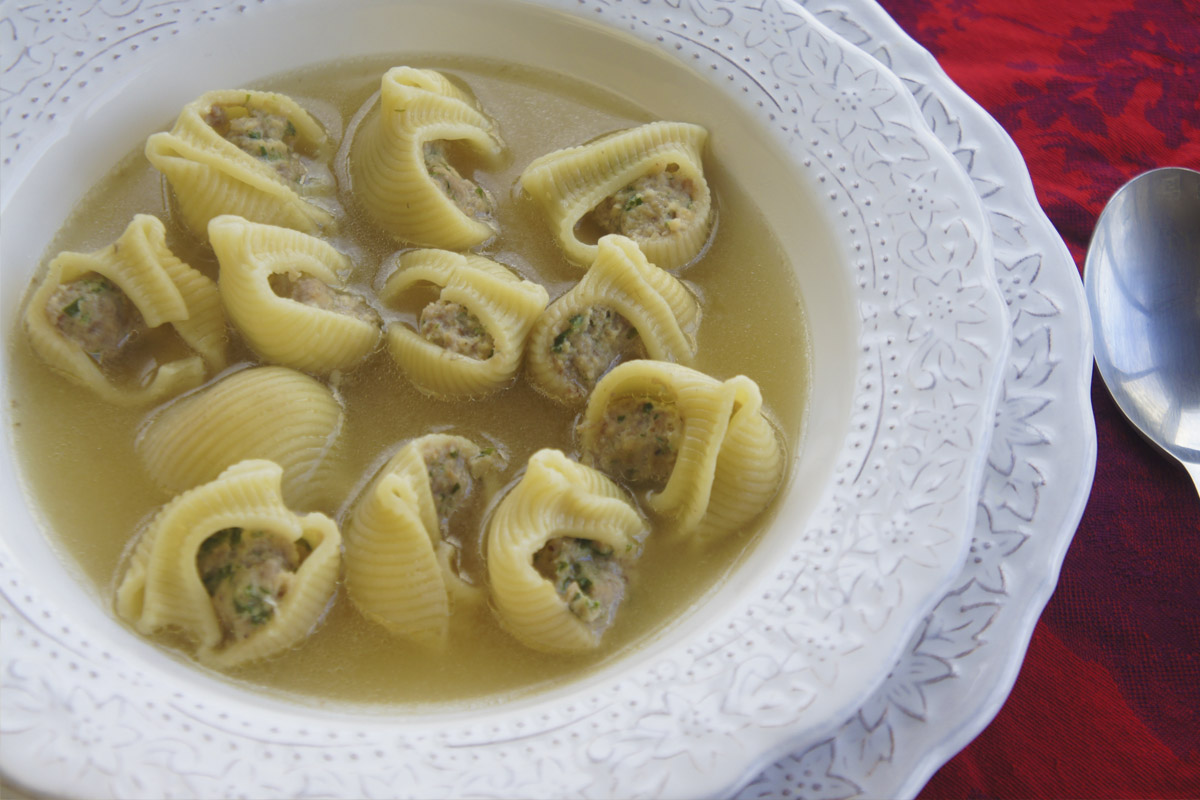 The base for this Majorcan soup is a traditional broth. A type of pasta called "galets" stuffed with mince is also part of the soup, offering a perfect warm dish to kick off the festivities.
Majorcan suckling pig – 'porcella'
Porcella is a whole suckling pig, which is also called lechon. The local fatty black pigs work well in this dish, which has become a signature dish for Christmas dinner in Mallorca.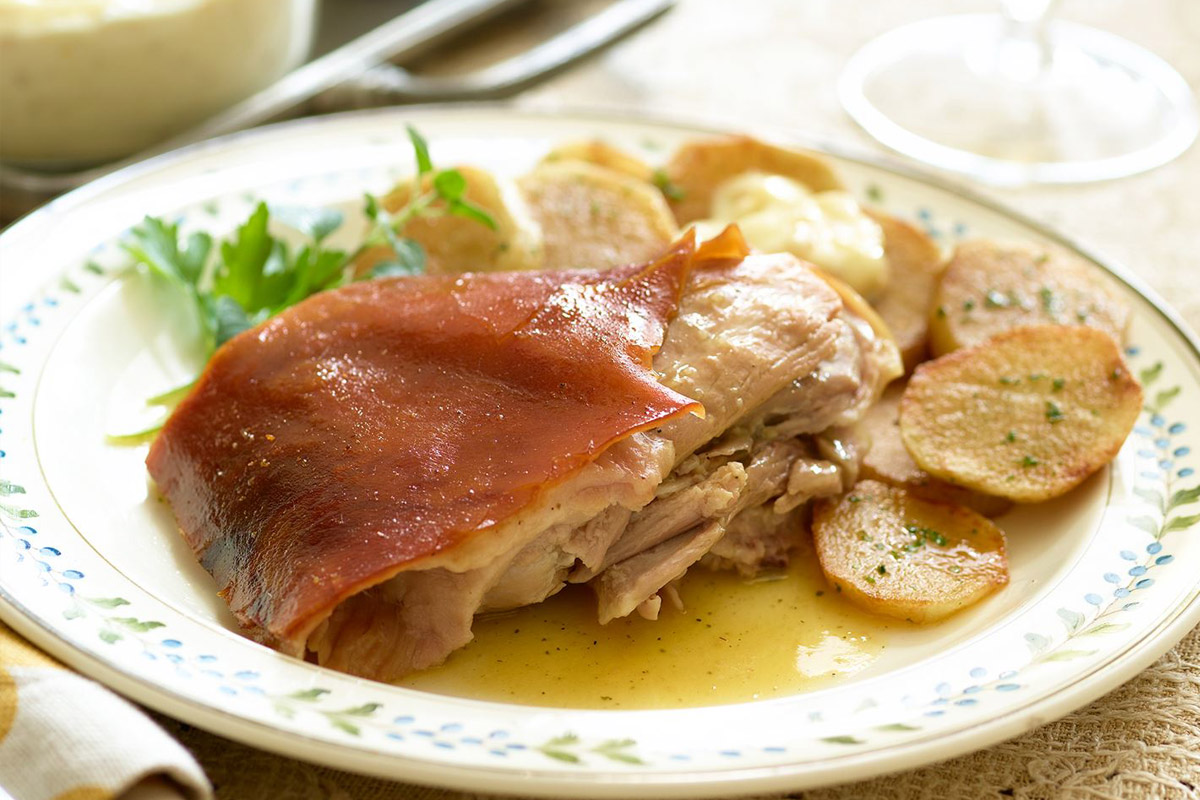 The special thing about this dish is the way in which it's marinated for 24 hours in lemon juice, olive oil, salt, black pepper, bay leaves and garlic. Delicious!