As we've already told you (more than once), Mallorca is a dreamy Mediterranean island that will make you fall in love with it no matter when you're planning on visiting it.
Due to its stunning location and spectacular natural scenery, it definitely is a place that has something to offer in spring, summer, winter and autumn. Now that we're enjoying the warmer months during summer season on the island, we wanted to recommend you 4 places to visit during summer while visiting Mallorca. Are you ready?
Top 4 places to visit in Mallorca in summer
1. Es Trenc
The ultimate Mediterranean paradise is called 'Es Trenc'. This six-kilometre long beach is known all over Europe for its spectacular white sand and turquoise shallow waters. No question asked, it is one of the locals' favourite spots to spend a warm afternoon soaking up the Majorcan sun and diving into the shimmering Mediterranean Sea. Would you like to know the best about 'Es Trenc'? It is located minutes away from our hotel in Ses Salines, meaning you'll be able to drive to this virgin beach in minutes!
2. Sa Foradada at sunset
We're really into Mediterranean sunsets. And there's one place on the island that most definitely will take your breath away as the sun goes down. And that place is called 'Sa Foradada'.
Located in the western end of the island, between the villages of Deià and Valldemossa, this sunset-lover 'must visit' is where you'll be able to enjoy a dramatic sundowner while having a beer at the fun bar. If you'd like to live a unique experience, you can also book a table at the restaurant and have dinner (try the vegetable paella, it's life-changing!)
3. Cabrera by boat
Another perfect summer experience when visiting Mallorca during the warmer season is taking a boat trip to Cabrera. Cabrera is a virgin island, which is part of the Balearic Islands and is most definitely worth a visit.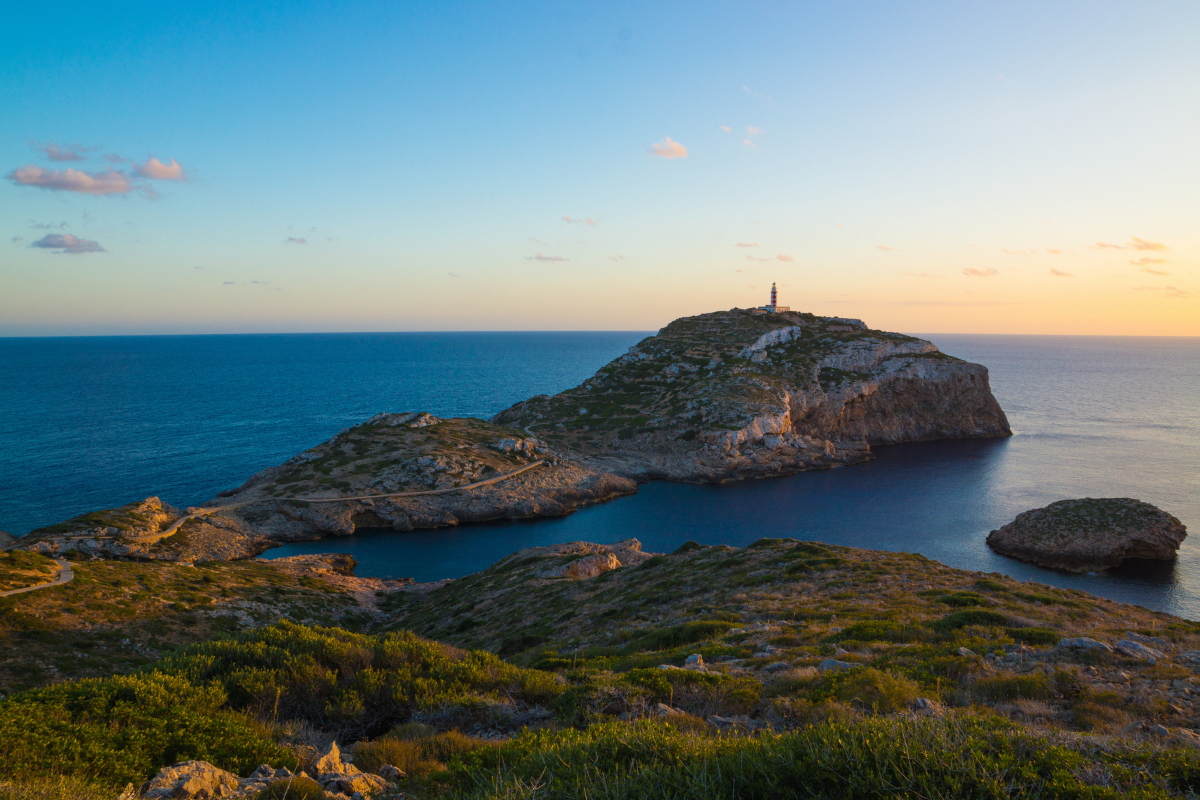 There are many companies offering this boat excursion at the port in Colonia de Sant Jordi, if you're interested in booking one we'll be pleased to help you at the front desk. And if you ask us, we'll definitely recommend the boat trip including the sunset!
4. Dinner at Hotel Ca'n Bonico's pool bar
Last, but not least, we would most definitely love to have you enjoying dinner at our pool bar in summer.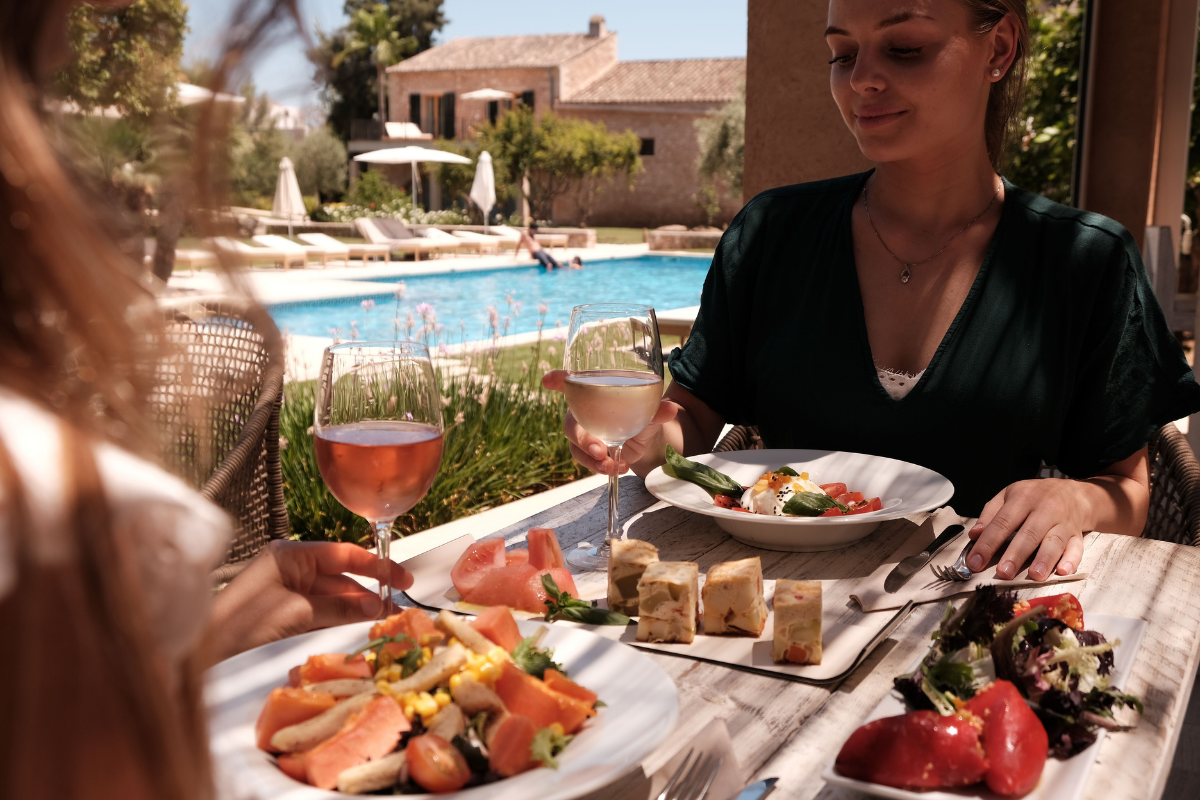 Open for hotel guests and visitors, we'll offer you a delicious menu with local options and dishes for all tastes. Surrounded by our peaceful garden, this is most definitely a Mediterranean summer experience to fall in love with!