Getting to know Mallorca is also to know its gastronomy, which continues to follow the roots of the traditional Majorcan dishes, prepared for decades by our grandmothers and great-grandmothers in the past.
At Hotel Ca'n Bonico's restaurant we offer you signature cuisine based on the world-renowned Mediterranean diet. In addition to getting to know Majorcan tradition, you will also be able to enjoy the creative cuisine of our chef, made with the best raw material and seasonal products, reinventing the most traditional Majorcan cuisine.
Visiting the restaurant in Hotel Ca'n Bonico truly is an unforgettable gastronomic experience in a breathtaking setting. Our chef, Filippo Calia, tastefully combines traditional Majorcan recipes with innovative international cooking techniques.
But if it comes down to discovering Mallorca through its flavors, there are some traditional dihes you just have to taste, such as "peix a la mallorquina", "tumbet", "trampó" and "pa amb oli".
Based on fresh fish and vegetables, Majorcan dishes have been passing from generation to generation and that's the case with a recipe called "peix a la mallorquina". This is a simple recipe using a tasteful fish from the Mediterranean as main ingredient: it's the fish known as 'déntol'. This fish is cooked with a lovely mix of vegetables based on Majorcan potatoes, onion and tomatos.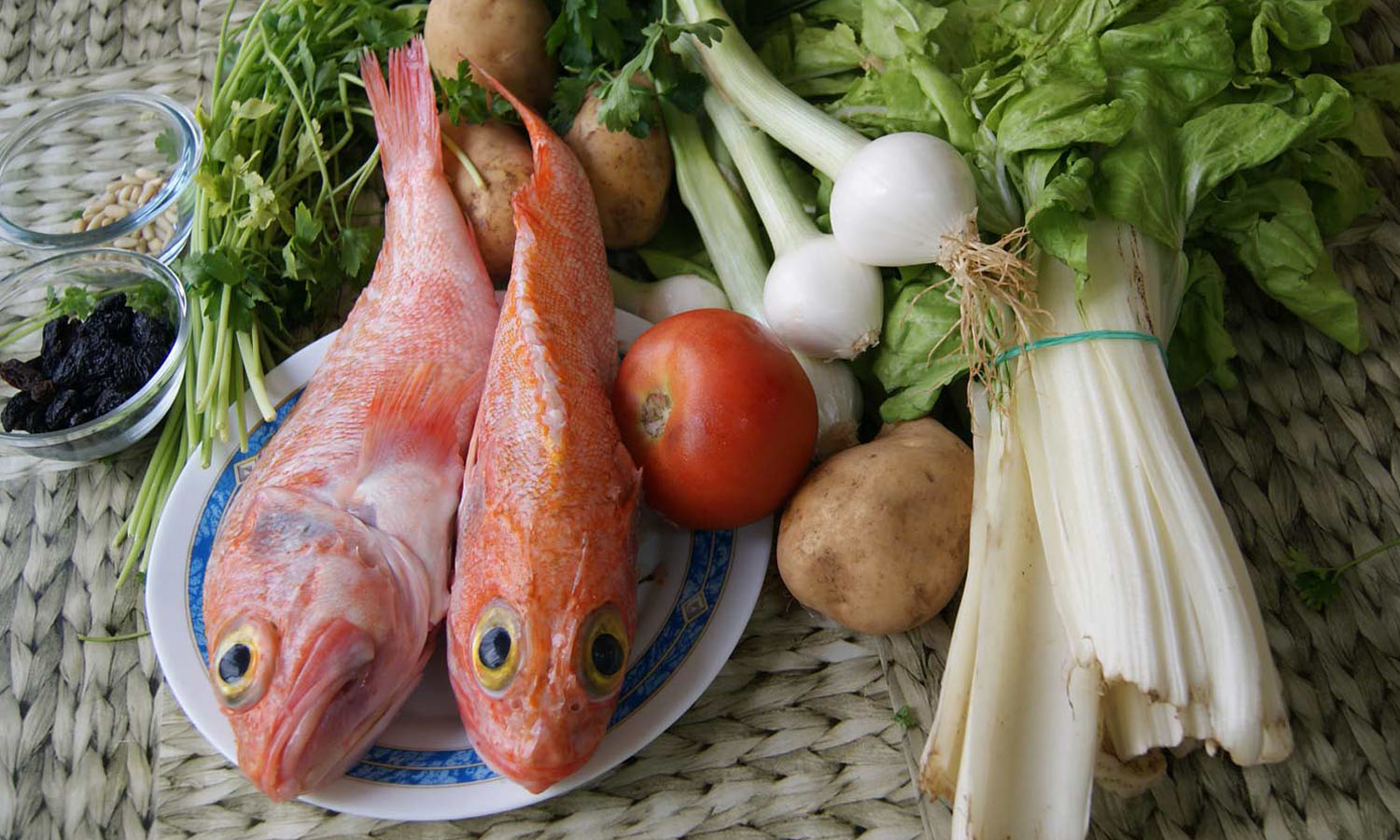 Another one of the famous Majorcan dishes is 'tumbet', a variant of well-known 'pisto'. For this dish you have to cook vegetables separately and then serve them all together on one plate. Every house has its own secret way to cook it either adding meat, fish or keeping it vegan only with vegetables.
If you're already getting hugry, you can not leave Mallorca without trying 'trampó', an armonic and proportionate mix of tomato, green Majorcan peppers and Majorcan onion. Add some olive oil, salt and that's it: you'll have a fresh dish perfect for the summer!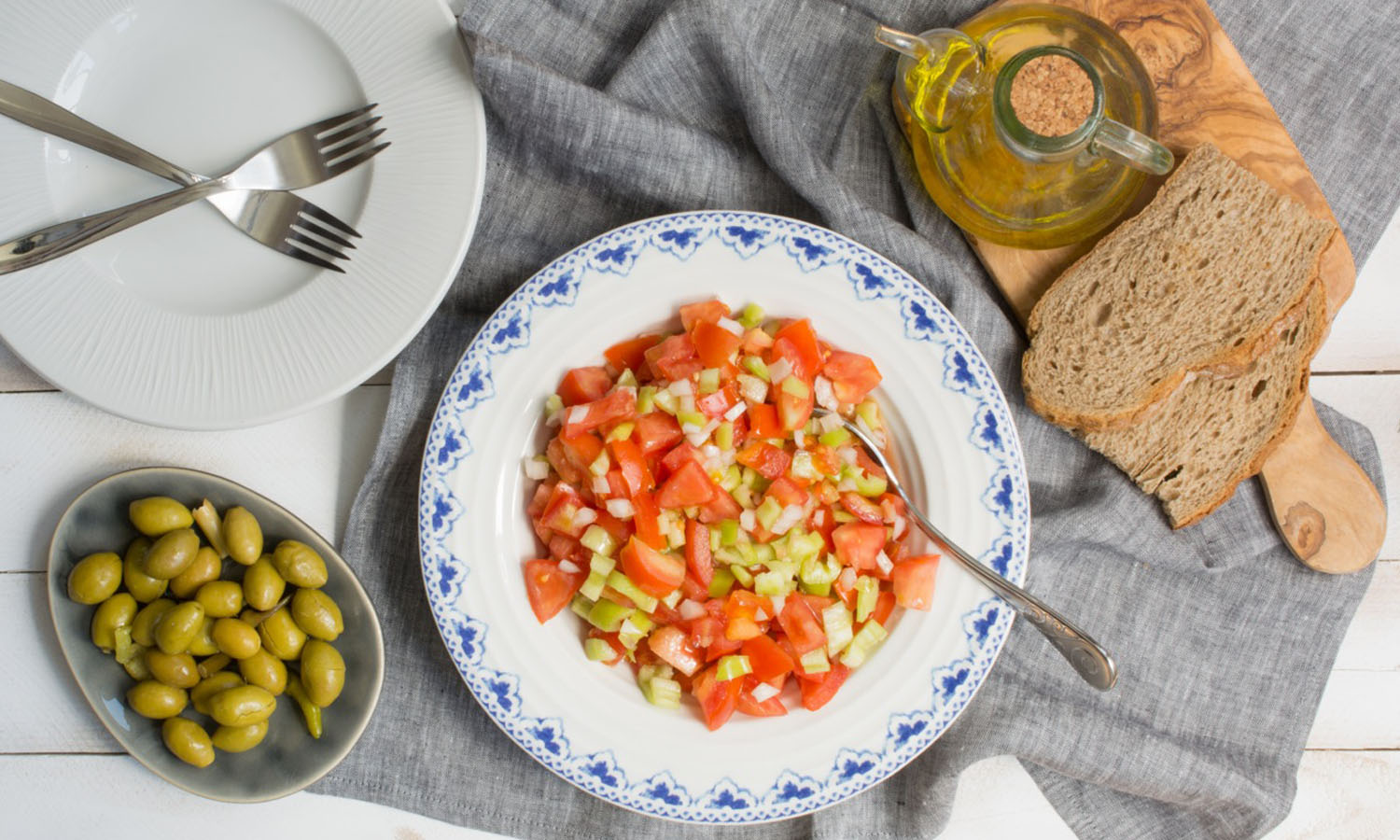 Last, but not least, we can not fail to mention our dear 'pa amb oli' which translates into 'bread with oil'. Who would have ever guessed that a dish only made with Majorcan bread, olive oil and tomate could taste this good? As soon as you enjoy some pa amb oli you will certainly look at these ingredients in another way!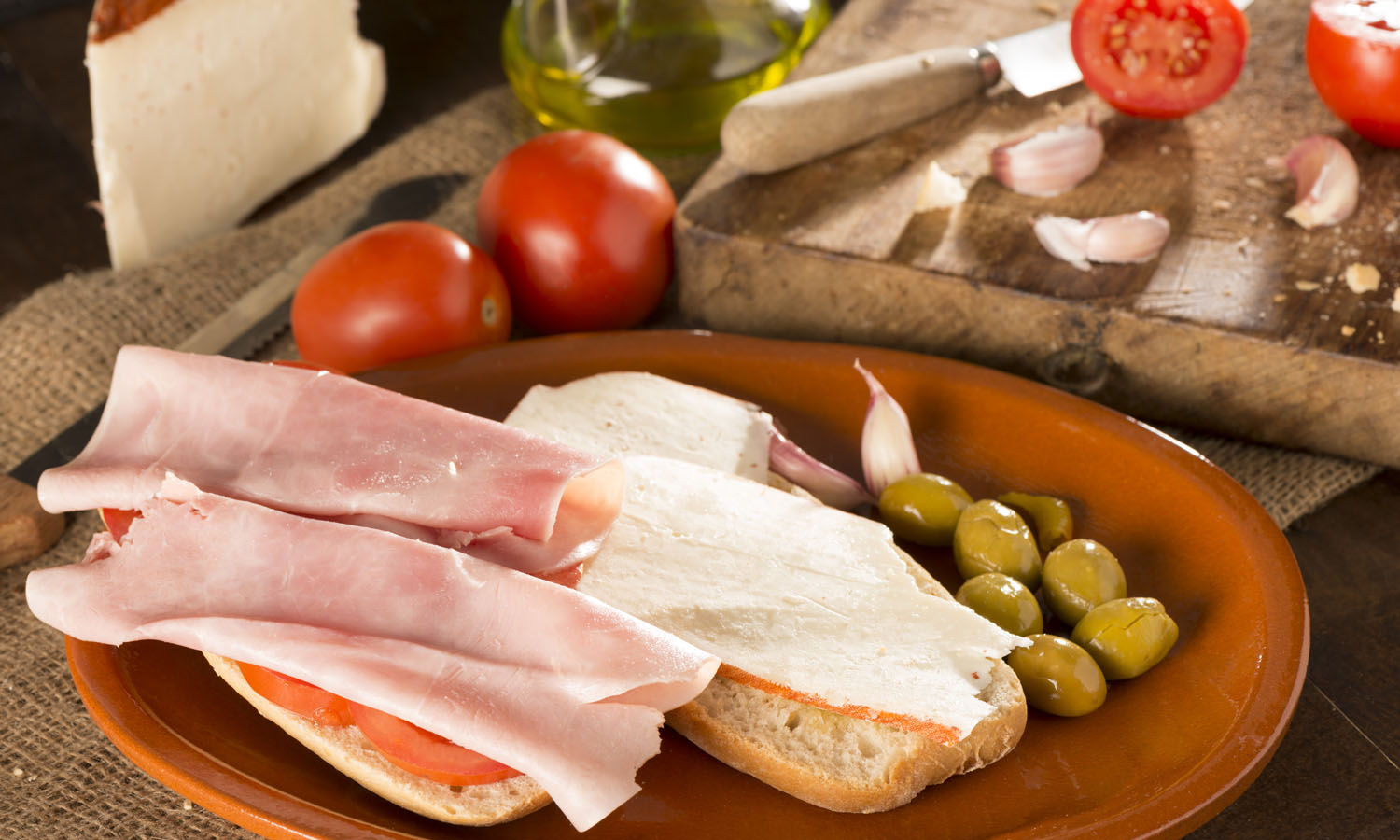 Enjoy Mallorca and its gastronomy with Hotel Ca'n Bonico!