Three things are certain: When we travel, we travel with our minds, our hearts and above all, our stomachs. Why? Because food is such an integral part of any culture. It conveys centuries of tradition in a single bite, connecting you to the people and the place in a way nothing else can. Mallorca in particular is a haven of culinary delight. Here, you'll discover dishes that have remained unchanged for generations and pay tribute to the land, the sea and the mastery of the chefs who create them. Read on to discover our list of the best Mallorcan dishes that you simply have to try during your visit to the island.
Pa amb oli
The literal translation of Pa amb oli is bread with oil. Ask any Mallorquin what their favourite daytime snack is and they will answer Pa amb oli.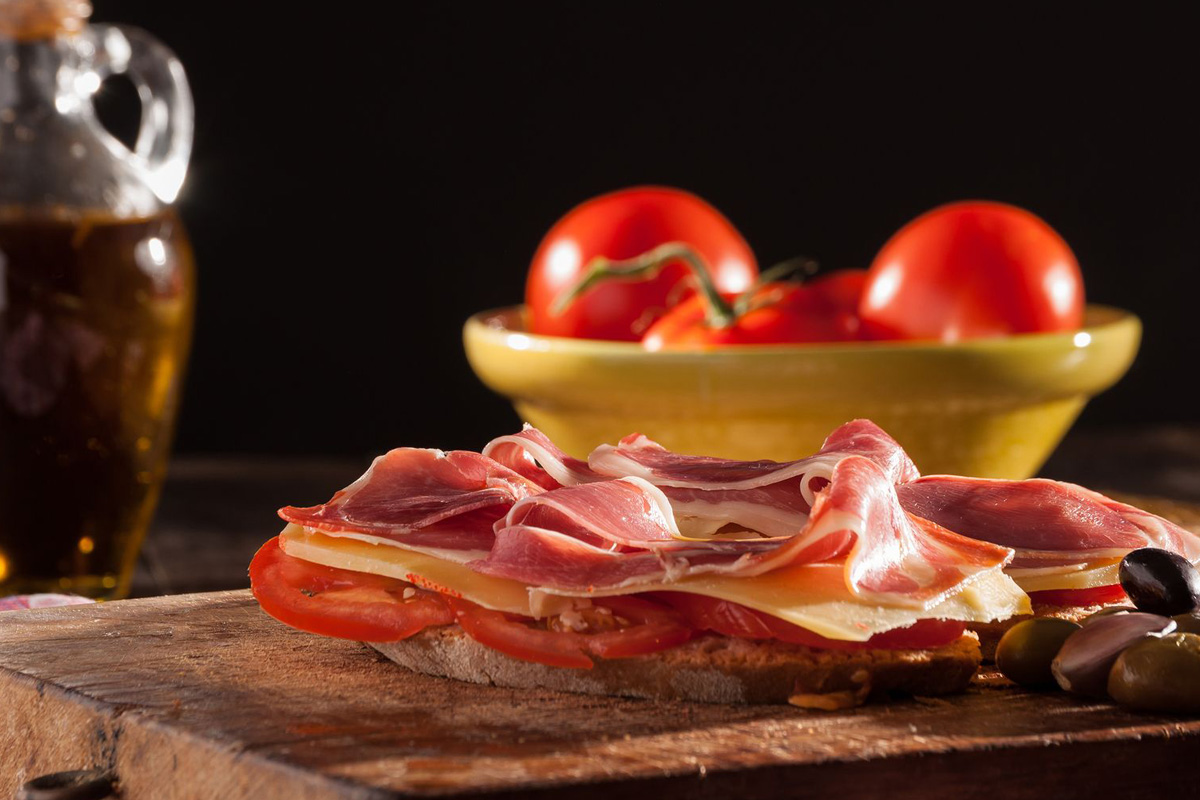 With this dish, it's all about the combination of flavours, from the delicious brown bread, to the locally grown tomatoes, native olive oil, a pinch of Es Trenc salt and some garlic. For a true Pa amb oli experience, you need to buy the ingredients and prepare it yourself (which is easy to do, even without a kitchen). Start by rubbing the sliced tomatoes into the bread. Then, add a pinch of salt and dribble some oil on top. If you're adventurous, you can add some other toppings like ham, capers or cheese.
Tumbet
This one is for the veggie fans. Tumbet is a traditional dish made up of layers of sliced potato, aubergine and red bell pepper, all of which are fried in oil before being baked in the oven.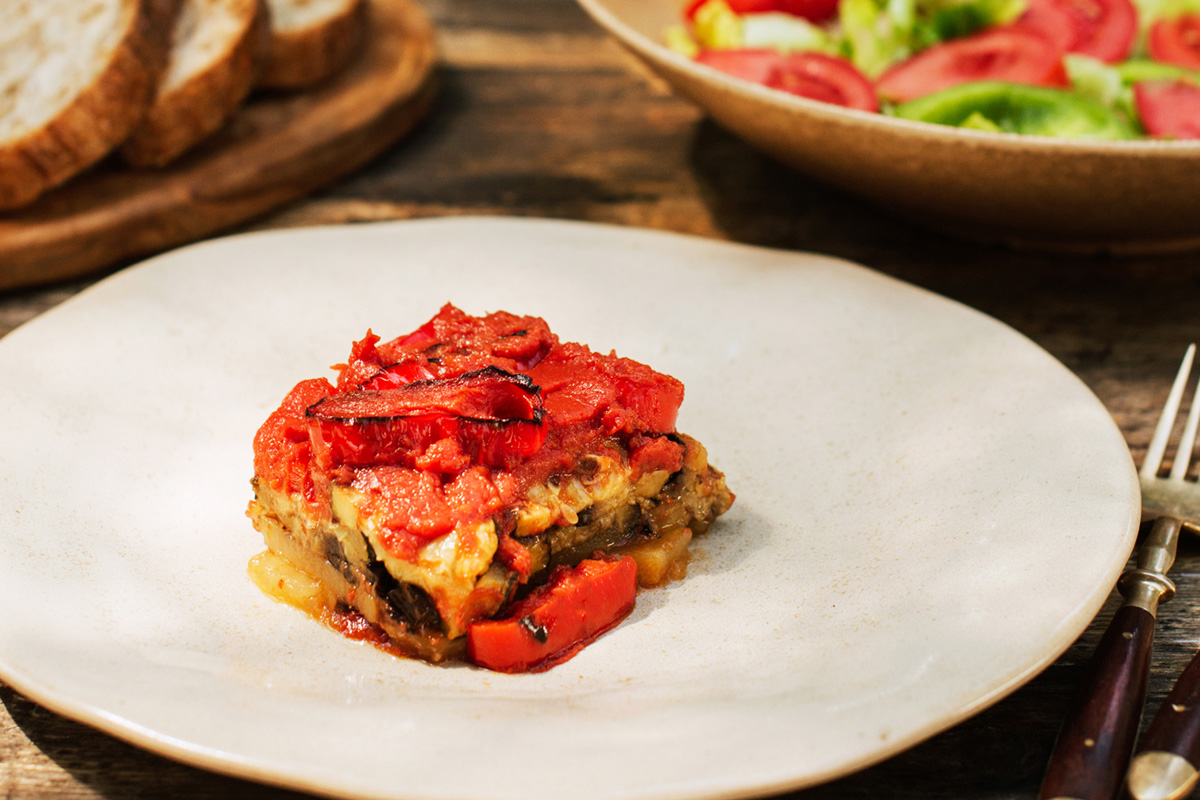 It sounds simple, but there is so much that goes into this dish. A good Tumbet will strike a perfect balance, allowing the oil to influence the flavour profile, but without tasting greasy and heavy. If you're looking for the perfect side to go with some fresh fish like sea bream, then this is your dish!
Arroz Brut
Let your eyes roam the menu of any traditional Mallorcan restaurant and you will most certainly find Arroz Brut on the menu.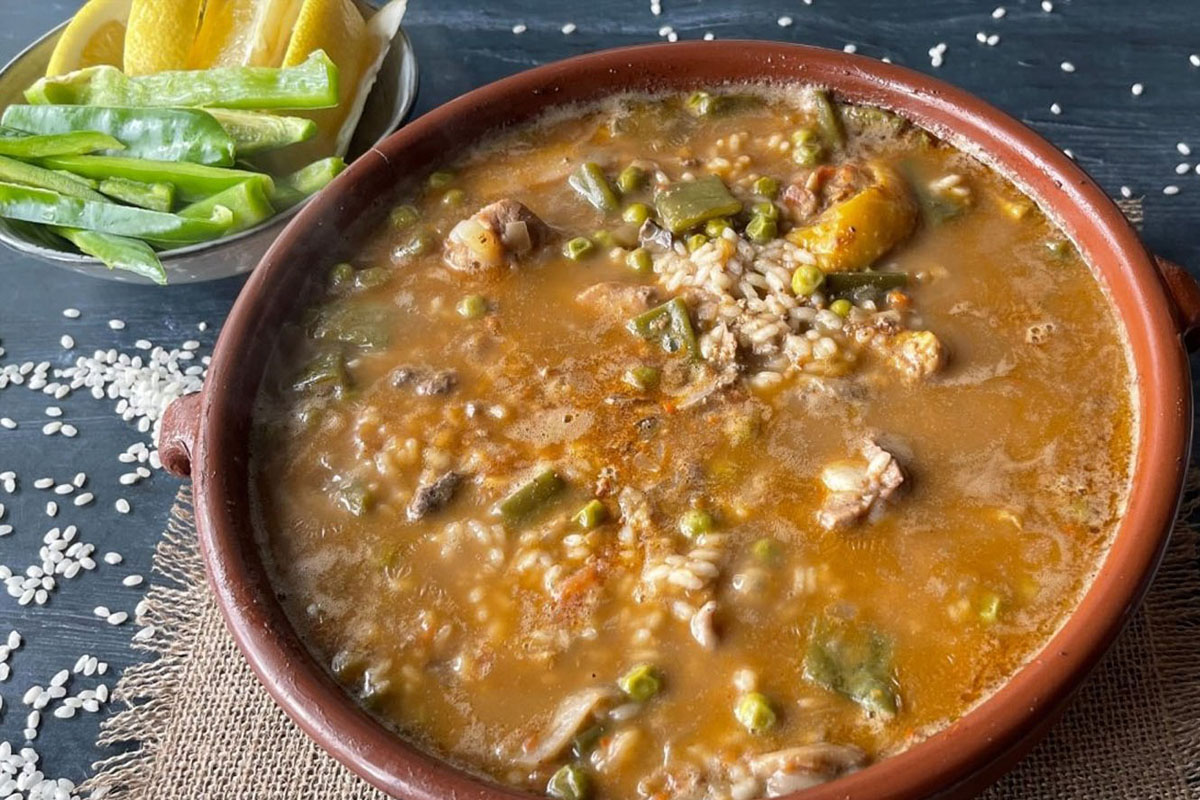 This delicious rice casserole is a perfect way to sample some of the island's freshest seasonal produce, which is thrown into the dish. There are so many variations of Arroz Brut that you'll have no problem finding the combo that tickles your fancy. Our personal favourite is Arroz Brut with different meats.
Lechona
If you're in the mood to indulge, then roast suckling pig is what you're looking for. This dish is one of the oldest on the island, and thus the one most steeped in tradition. There is a real skill behind preparing a great Lechona, which is why it's such a special moment when you take that first bite and find yourself in culinary heaven!
We hope you enjoyed this short but sweet guide to some of Mallorca's best dishes. Of course, there are many more, but these are most definitely our favourites! We look forward to welcoming you to Hotel Ca'n Bonico this Spring!